November 21, 2019
Innovation of the Month:
Collaborative Hydraulics: Advancing to the Next Generation of Engineering (CHANGE)
This month, we've introduced you to Collaborative Hydraulics: Advancing to the Next Generation of Engineering (CHANGE) along with its benefits and tools. In Colorado, 2D modeling helped the Colorado Department of Transportation (CDOT) respond to a flood event by improving safety of some roadways and bridges and reducing project costs during repair and replacement.
In 2013, flooding caused a federal disaster declaration in northeast Colorado. The South Platte River separated communities near I-25 and US 85 as it flooded. After the flood, one bridge over this river at US 60 needed replacement, and during exploration of the 2D model, CDOT discovered if they raised the highway five additional inches, residents could have safe, dry-land access between I-25 and US 85.
Along the same river at State Highway 144 near Orchard, CDOT was able to cut project costs in half to protect the roadway from future flooding. 2D hydraulic analysis focused on the critical part of the roadway and provided the State information on how water interacted with it. This information led the State to change the material on the project from rock to turf mat. This change reduced the cost of the project from $4.1 million to $2.1 million.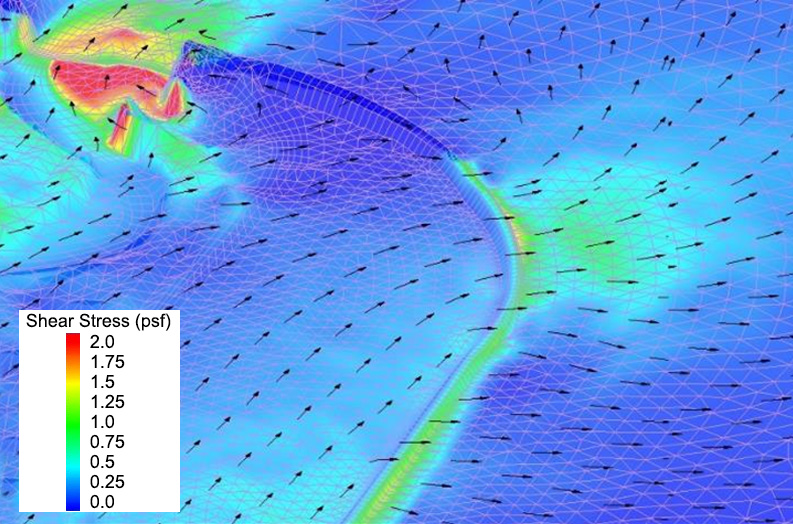 Since adopting 2D hydraulic modeling, CDOT has delivered safer, more efficient, cost-effective projects and estimates it has realized approximately $14 million in savings. To learn more about Colorado's 2D hydraulic modeling and analysis efforts, please watch this CDOT video or contact Brian Varrella with CDOT.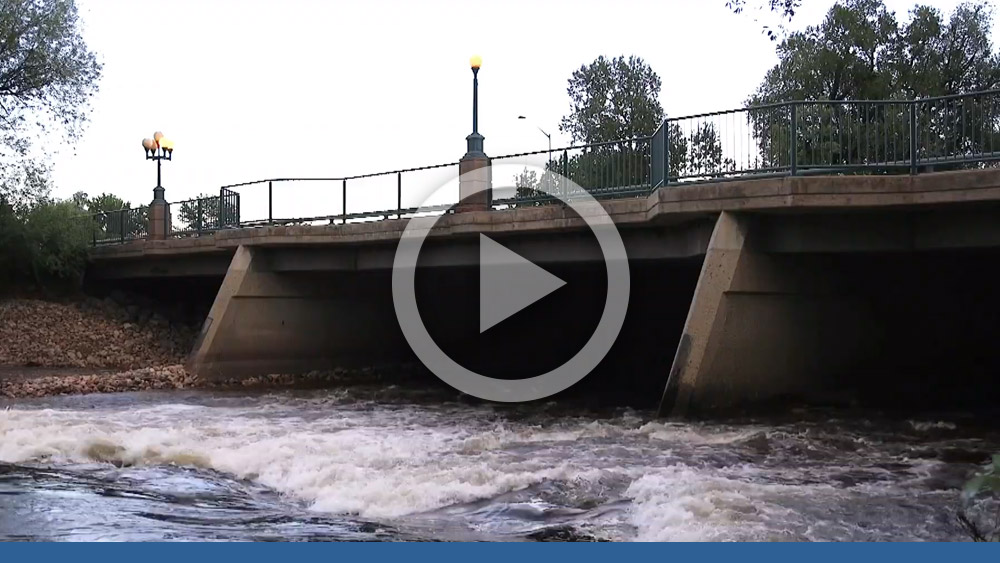 To CHANGE the way your agency looks at hydraulic modeling, contact Scott Hogan or Laura Girard, with the FHWA Resource Center.
California Expands Data-Driven Safety Analysis Efforts
The California Department of Transportation (Caltrans) has expanded its use of data-driven safety analysis (DDSA) in several areas to evaluate infrastructure and prioritize potential improvement projects.
Caltrans evaluated the "data-readiness," or quantity and quality, of current collision, traffic volume, and roadway inventory safety data in accordance with the AASHTO Highway Safety Manual (HSM) and is resolving data gaps in the existing transportation system network to better organize data collection locations for all public roads. Additionally, Caltrans standardized data definitions, quality assurance procedures, and performance measures for metropolitan planning organizations and local agencies that are collecting Model Inventory Roadway Elements (MIRE) data and performing robust safety analyses.
The department is developing new safety analysis tools to incorporate HSM methodology for screening the network system and analyzing cost/benefits on California's state highway system. Caltrans has also developed new guidance to incorporate DDSA into projects after June 30, 2020, based on a pilot that used predictive analyses to quantify safety impacts of alternatives, design exceptions, and performance-based practical design.
For more information on California's DDSA efforts, contact Thomas Schriber with Caltrans. To learn how your agency can incorporate DDSA into its business practices, contact Jerry Roche with the FHWA Office of Safety or John McFadden with the FHWA Resource Center.
In Case You Missed It – New Issue of Innovator Available
The November/December issue of Innovator is available on its new web platform, accessible from any device! This new and improved format will give an optimized experience, whether you access it from your mobile phone, tablet, or computer.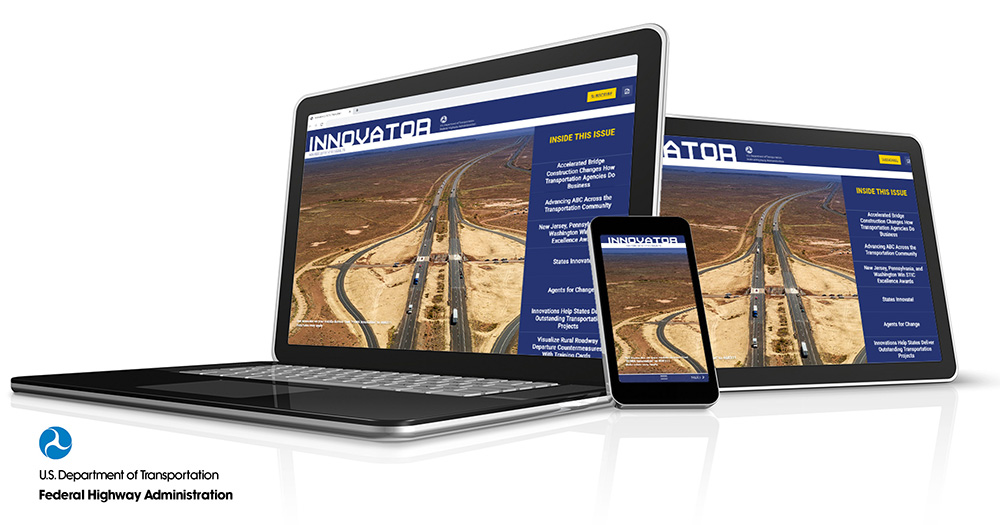 In this issue:
Comments? Questions? We'd love your feedback! Drop us a line and let us know what you think.
Read past issues and sign up to receive Innovator by email, or text "FHWA Innovation" to 468311 to get Innovator on your smartphone.
About EDC
Every Day Counts, a State-based program of the Federal Highway Administration's Center for Accelerating Innovation, works with State, local, and private sector partners to encourage the adoption of proven technologies and innovations to shorten and enhance project delivery.