July 23, 2020
Innovation of the Month:
Project Bundling
Last week, we showed you how several small municipalities in Georgia used project bundling to increase bid participation. This week, we're going to focus on how bundling can use economies of scale to save time and money on projects.
In April 2016, The Idaho Transportation Department (ITD) was faced with the need to use surplus funds quickly. Bundling 17 bridges was identified as a method to use these funds. ITD selected 17 single-span bridges over canals and small rivers spread across three districts in Southeast Idaho.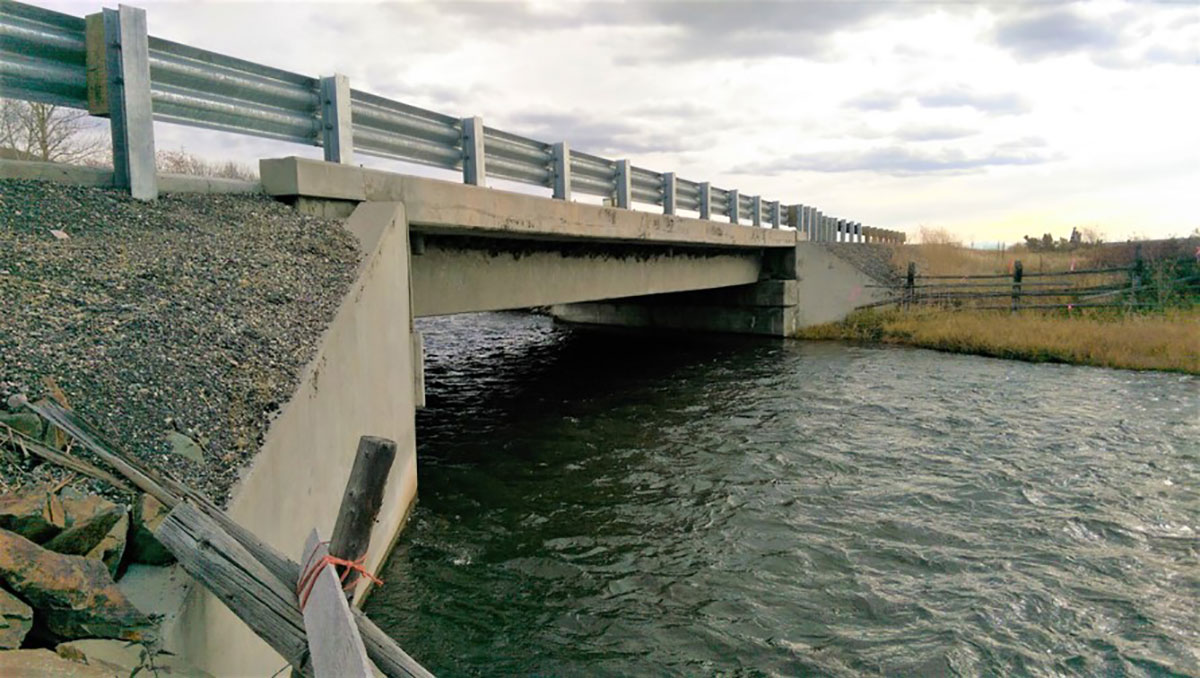 ITD's goals for these projects included minimizing impact to the traveling public, improving bridge geometry, accommodating ever-changing stream geometry, facilitating wildlife habitats, and enhancing access to nearby recreational and historic features.
The project team first met in August 2016, a contractor was selected in September 2017 and all 17 bridges were completed by October 2019. ITD estimates that the bridge projects would have taken 17 years had they not been bundled. This reflects large economies of scale in construction operations due to the bundles. Finally, as the final bid for the bundle came in $6 million below the engineers' estimate, ITD realized significant cost savings as well.
The FHWA bridge bundling guidebook is an important resource for agencies to not only develop bridge bundling programs like the one in Idaho, but to learn the steps used in any bundling program.
For more information on Idaho's bridge bundling program or to learn how your agency can use project bundling to gain economies of scale, contact Romeo Garcia with the FHWA Office of Infrastructure or David Unkefer with the FHWA Resource Center.
EDC Outtakes – Project Bundling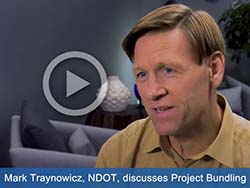 In EDC Outtakes—a series of short interview videos—State practitioners and FHWA personnel give insight into the current round of EDC innovations. In our latest edition, Mark Traynowicz, of the Nebraska DOT, discusses the State's County Bridge Project, where neighboring Counties can bundle bridge projects together for economies of scale. This effort is similar to what you read about last week from Oakwood, GA, only with bundling bridges instead of highway projects.
Keep reading EDC News for future editions of EDC Outtakes!
Using UAS Results in Huge Savings
The West Virginia Department of Transportation (WVDOT) has used Unmanned Aerial Systems (UAS) to save money calculating stockpile material quantities. WVDOT purchased its first UAS to test the viability of measuring stockpile material, and the State's program has steadily grown from there. Each year, 150 sites with this material require an inventory. This process was historically very labor intensive using surveyors and engineers. In 2019, the State inventoried the sites using UAS and seven pilots. The cost savings for the Division of Highways was $340,000 in man-hours alone. The State estimates the overall savings were likely higher when including factors such as the surveyors and engineers being available to complete other work during the inventory.
To learn more about UAS and how your State can use them for applications such as this, please contact James Gray, FHWA Office of Infrastructure.
About EDC
Every Day Counts, a State-based program of the Federal Highway Administration's Center for Accelerating Innovation, works with State, local, and private sector partners to encourage the adoption of proven technologies and innovations to shorten and enhance project delivery.