Recycled Concrete Aggregate Federal Highway Administration National Review
Purpose/Objectives:
The purpose of this review is to capture for technical deployment the most advanced uses of recycled concrete aggregate and then transfer the knowledge with all State Transportation Agencies (STA). Through this sharing of information, we intend to showcase how other STAs overcame barriers and advanced the routine use of recycled concrete as aggregate. Specific uses or applications will be identified along with their barriers and benefits to implementation. Specifications, construction practices and implementation challenges will also be documented. This information will then be disseminated to all STAs through technical guidance, training, and guide specifications, as necessary.
Scope:
Minnesota, Utah, Virginia, Texas, and Michigan were the states chosen for an in-depth review of their recycled concrete aggregate program. These states were chosen because of their experience with recycling concrete aggregate. For each state visited, the review team will consist of 5 members. One individual from the leadership team will be present at all reviews to assure consistency. The other members of the review team will include individuals from the Federal Highway Administration (FHWA), Environmental Protection Agency (EPA), American Concrete Institute (ACI), or American Association of State Highway Transportation Officials (AASHTO).
For each state visited, the team will review recycled concrete aggregate applications utilized by that particular state for the purpose of developing a consolidated report at the completion of all the state visits that addresses the objectives listed above. It is intended that the final report be widely circulated to assist other states that may consider utilizing these applications. Additionally, a technology deployment package will be distributed to the FHWA Resource Center for further deployment.
Background:
STAs were surveyed to determine their use of recycled concrete aggregate. The following five figures depict the extent of use for recycled concrete aggregate.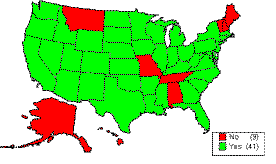 Figure 1 Recycling concrete as aggregate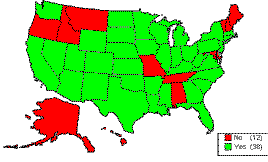 Figure 2 Base Aggregate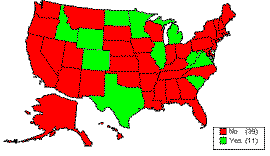 Figure 3 PCC aggregate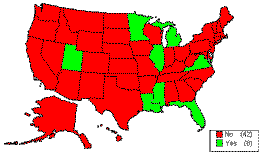 Figure 4 HMA aggregate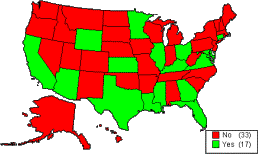 Figure 5 Miscellaneous aggregate
Some conclusions that can be drawn from the figures are as follows:
Concrete is routinely being recycled into the highway environment in the United States.
The principal application of recycled concrete aggregate in the United States has been as a base material
The utilization of recycled concrete aggregate as aggregate in hot mix asphalt (HMA) and concrete is not as widely accepted in the United States.
Further issues were identified in the survey, but will be saved for further clarification and discussion by the review team in the final report.
Team Members:
Bryan Cawley, Materials Engineer, FHWA Resource Center Midwest
Jason Harrington, Asphalt Pavement Engineer, FHWA Headquarters
Cathy Nicholas, Highway Engineer, FHWA Washington Division
Walter Waidelich, Assistant Division Administrator, FHWA New Hampshire Division
Connie Hill, Environmental Protection Specialist, FHWA Headquarters
Gary Crawford, Concrete Quality Engineer, FHWA Headquarters
Randal Looney, Environmental Engineer, FHWA Arkansas Division
Tom Byron, Florida Department of Transportation (AASHTO)
John Sager & Paul Ruesch, US Environmental Protection Agency
David, Gress, University of New Hampshire (ACI)
Approach:
A leadership team will be established to perform a majority of the administrative work for the review. This team will coordinate the compilation of research, writing reports, and overall organization of the team's activities. Bryan Cawley, Materials Engineer, Resource Center Midwest will be the principal contact and focal point of review activities.

All members will be involved with the actual reviews, obtaining data and information for the reviews, and in formulation of all products produced from this review. These members bring knowledge and prospective from different disciplines and organizations.

A literature review will be conducted, paying particular attention to the applications and uses of recycled concrete aggregates in the states where an in-depth review will occur. This activity will be ongoing as documents are discovered during the review.

A written guide will be developed to assist the reviewers in asking appropriate questions and observing the necessary function of the DOT. It will consist of standardized questions and observation check sheets to help provide consistency of data collection between individual state reviews.

The individual state reviews will be comprised of several different subparts that are anticipated to take 4 to 5 working days to complete. The subparts are as follow:

An initial meeting to discus applications used in that particular state with the STA headquarters/central office staff.
Interviews with STA environmental, design, materials, construction, and maintenance staff involved with the use of the material.
Interviews with other state regulatory agencies that may have an impact on usage of recycled concrete aggregate.
Interviews with contractor forces.
Construction site visits.
Review closeout meeting in each state visited prior to leaving.

At the conclusion of each review, a summary report will be written to help compile the overall knowledge obtained from that review.

A final report will be written that compiles all information gathered and provides a nationally perspective on the use of recycled concrete as aggregate.

Guide specifications, technical guidance or any other item developed as a result of this review will be further developed and distributed.

A deployment package of presentations, reports, and other documentation will be provided to the Resource Center for further deployment of the technologies identified from this review.
Output:
The direct output from this review will be experienced staff and documentation of the most advanced uses of recycled concrete aggregate. The team will develop a systematic deployment plan at the conclusion of the national review. The FHWA Office of Pavement Technology will review this deployment plan for concurrence. The experienced staff will then be used to deploy the use of recycled concrete aggregate in its most cost effective form to other STAs.
Resources:
| Activity | Hours | Money |
| --- | --- | --- |
| Travel for Reviews | 1,200 | $36,000 |
| Deployment Materials Preparation | 1,200 | $20,000 |
| Speakers Travel for 2003 | 160 | $4,000 |
| Administrative | 500 | GOE |
| Total | 3,060 | $60,000 |
Schedule:
| Id | Task Name | Start | End | Duration |
| --- | --- | --- | --- | --- |
| 1 | Work Plan Coordination | 8/1/2002 | 9/25/2002 | 40d |
| 2 | Survey SHA | 8/1/2002 | 9/4/2002 | 25d |
| 3 | Literature and Specification Review | 10/1/2002 | 8/4/2003 | 220d |
| 4 | SHA Visits | 1/6/2003 | 7/18/2003 | 140d |
| 5 | Report Writing | 11/4/2003 | 10/17/2003 | 250d |
| 6 | Closeout meeting with FHWA HQ | 10/22/2003 | 10/22/2003 | 1d |
| 7 | Recommended specification and technical directives developed | 9/8/2003 | 11/14/2003 | 50d |
| 8 | Deployment plan development | 9/8/2003 | 11/14/2003 | 50d |