Publication Number: HRT-11-014
Date: June 2011
Printable Version (.pdf, 1 mb)
2011 Excellence in Utility Relocation and Accommodation Awards
Innovative projects, practices, and collaborative efforts from around the country were honored with the recent announcement of the Federal Highway Administration's (FHWA) 2011 Excellence in Utility Relocation and Accommodation Awards. Presented in the categories of Project Development, Construction Management, Innovation, Incentives, and Leadership, the biennial awards showcase outstanding achievements in reducing the cost or shortening the time required to accommodate or relocate utilities affected by highway improvement projects.
"The award winners demonstrate exemplary practices in successfully integrating the consideration of utilities in the planning, design, construction, and maintenance of transportation facilities," said Brooke Struve of FHWA. Award recipients were honored May 11, 2011, in St. Louis, Missouri, during the annual meeting of the American Association of State Highway and Transportation Officials' (AASHTO) subcommittees on Design and Right-of-Way and Utilities. For additional information on the award winners, visit www.fhwa.dot.gov/utilities. To learn more about FHWA's Utility Program, visit www.fhwa.dot.gov/programadmin/utility.cfm. Information is also available by contacting Brooke Struve at FHWA, 202-366-1317 (email: brooke.struve@fhwa.dot.gov).
Excellence Award for Project Development
Mountain View Corridor Project, Salt Lake County, Utah
Utah Department of Transportation, H.W. Lochner, and Parsons Brinckerhoff
The Mountain View Corridor highway project in Salt Lake County, Utah, faced the challenge of accommodating a 91-m (300-ft) power and gas transmission corridor at several locations. The initial estimate to relocate major utilities within the transmission corridor amounted to $30 million. In planning for this relocation, the project team proactively sought to understand the concerns, constraints, and policies of the utility companies. Strategies such as partnering agreements and cost sharing built successful and rewarding relationships among the project team and utility companies, resulting in a 39 percent reduction in the project's major utility relocation budget and a project schedule that was shortened by 1 year.
Honorable Mention
Utility Agreements for Projects Receiving Funding from the American Recovery and Reinvestment Act of 2009, Louisiana Department of Transportation and Development (LADOTD)
Excellence Award for Construction Management
Neches River Bridge Project, Interstate 10, Beaumont and Rose City, Texas
Texas Department of Transportation (TxDOT) and Cobb, Fendley and Associates
TxDOT's Beaumont District; Cobb, Fendley and Associates, Inc.; and eight communications companies worked together to accommodate the relocation of utilities for the Interstate 10 bridge replacement project over the Neches River. This collaborative process of involving stakeholders in the planning, design, and development of agreements enabled the utilities to be relocated 1 year ahead of schedule, saving $5 million. As a result of the agreements, each company now shares a single 91-cm (36-in) conduit with 16 inner ducts, while still achieving access, security, and privacy for each utility owner.
Honorable Mention
O'Neal Lane Project, LA 3245, Baton Rouge, Louisiana
LADOTD and Cardno TBE
Excellence Award for Incentives
Segments 5 and 6, State Highway (STH) 130, Texas
TxDOT, CSJ Engineering, HDR, and Cardno TBE
The use of developer-managed and owner-managed utility relocation agreements brought needed flexibility and a spirit of cooperation to the construction of STH 130 in Texas. TxDOT selected a developer to finance, design, acquire right-of-way, adjust utilities, and construct 63 km (39 mi) of STH 130. The developer was able to manage the utility relocations and the method of necessary reimbursement using agreements that worked best for each specific location and utility owner. With the developer-managed agreements, the developer designed, constructed, and paid for the relocations. With the owner-managed relocations, meanwhile, utility owners could manage the utility adjustment themselves and receive reimbursement for eligible costs.
Excellence Award for Innovation
Sewer Rehabilitation, Route 3 Project at Passaic River, Clifton, New Jersey
Dewberry-Goodkind
Innovative technologies used to strengthen a 90-year-old concrete arch sewer in Clifton, New Jersey, resulted in a $1.4-million savings over traditional utility relocation and accommodation methods. The Route 3 project involved the addition of 12 m (40 ft) of fill, which required strengthening the arch sewer that conveys 150 million gallons a day. Using a robotic camera and laser probe to survey the exact shape and details of the sewer pipe's interior, the project team at Dewberry-Goodkind designed a custom-fabricated liner that could be installed under flow conditions.
Honorable Mention
Utility Permitting System, Georgia Department of Transportation (GDOT)
Excellence Award for Leadership-Team
GDOT Utility Program, GDOT Office of Utilities
GDOT's Utility Program created and implemented a Coordination Program, which led to improved partnering with utility owners on the planning and development of highway improvement projects. This removed a major roadblock to delivering projects on time and within budget.
Excellence Award for Leadership-Individual
Chuck Schmidt, New Hampshire Department of Transportation (NHDOT)
This award recognizes Chuck Schmidt for his leadership, vision, and commitment to advancing practices nationally to enhance the accommodation and relocation of utilities. In addition to his work at the NHDOT, Schmidt is an Executive Board member of the AASHTO Highway Subcommittee on Right-of-Way and Utilities and has served as chair for the AASHTO Subcommittee on Utilities. Under his leadership, numerous National Cooperative Highway Research Program projects have been funded, a strong network of State transportation department representatives established to work on utility issues, and a commitment made to coordinate and cooperate with utility interests.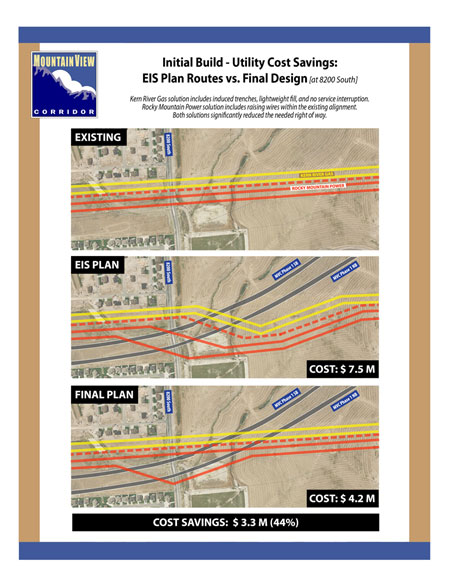 Strategies such as partnering agreements resulted in a 39 percent reduction in the major utility relocation budget for the Mountain View Corridor Project in Salt Lake County, UT.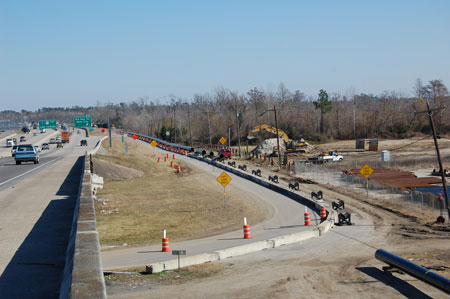 Utilities were relocated 1 year ahead of schedule for the Neches River Bridge Project in Texas, saving $5 million.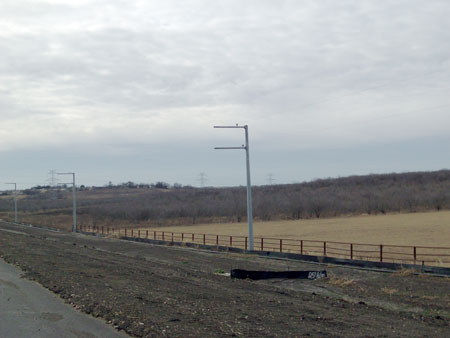 The Texas Department of Transportation used developer-managed and owner-managed utility relocation agreements for the construction of State Highway 130.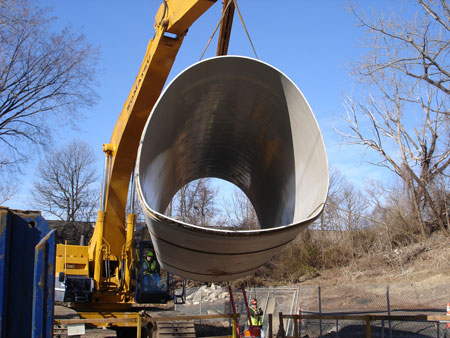 Innovative technologies used for a sewer rehabilitation project in Clifton, New Jersey, resulted in a $1.4-million savings.