Publication Number: FHWA-HRT-14-011
Date: March 2014
Printable Version (.pdf, 0.3 mb)
Data Palooza 2014 Showcases New Data Standards and Solutions
Are you ready for Data Palooza 2014?
Following up on last year's successful data solutions event, the U.S. Department of Transportation will hold a new showcase as part of the Geospatial Transportation Mapping Association's Annual Meeting and TransData Expo. Scheduled for June 3–4, 2014, in Arlington, Virginia, Data Palooza topics will include:
The future role of data in transportation.
Standards for sharing transportation data.
Transportation agencies and geospatial mapping platforms.
Data modeling and climate change.
Developing a transportation data clearinghouse.
Analyzing integrated data sets.
MAP-21 [Moving Ahead for Progress in the 21st Century Act]: Bridge, pavement, and asset data requirements.
The role of new data collection and communications technologies in work zones.
For more details and registration information, visit www.gtma2014.com. To obtain recordings from Data Palooza 2013, visit www.fhwa.dot.gov/tpm/events/datap_agenda.cfm. Additional information is available by contacting Michael Nesbitt at FHWA, 202-366-1179 (email: michael.nesbitt@dot.gov).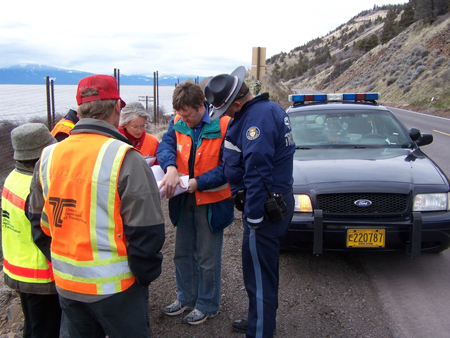 Technologies featured at the first Data Palooza in 2013 included the use of 3-D visualization in road safety audits.