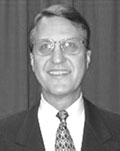 This publication is the Federal Highway Administration's (FHWA) Office of Research, Development, and Technology's (RD&T) first annual performance report. It represents an effort to demonstrate and communicate our commitment to accountability in the programs and initiatives managed at the Turner-Fairbank Highway Research Center (TFHRC), a federally owned and operated research facility in McLean, VA. The report documents our 2002 accomplishments and success stories, and discusses the challenges and strategies we plan to use in addressing them. Additionally, the report highlights some changes in the research and technology (R&T) environment this year and shows how we adapted to changing circumstances by adjusting our practices. This performance report is a companion document to the 2002/2003 Performance Plan and the 2002/2003 Catalog of Products and Services, both available on the TFHRC Web site. Our organization recently took on the leadership and coordination of the FHWA initiative to "raise the bar" in research, technology, and innovation deployment. Next year's performance report will include a section that communicates FHWA's accomplishments in this particular area.
Our R&T program directly supports the FHWA and Department of Transportation's (DOT) goals. At FHWA, our mission of "Enhancing Mobility through Innovation, Leadership, and Public Service" and our role as "Innovators for a Better Future," reinforce R&T's importance to the Nation's transportation system and our customers. FHWA's research leadership emphasizes information sharing and partnerships with State and local governments, academia, and the private sector to quickly and cost-effectively transform new technologies and concepts, into better transportation systems, processes, and services.
The TFHRC facility contains more than 24 indoor and outdoor laboratories (labs) and support facilities, which provide advanced research and development (R&D) innovations for U.S. and international highways. TFHRC houses more than 300 Federal and contract transportation researchers, students, and support personnel. The first section of this performance report provides additional insight into our research facility, personnel skill levels, programs, and initiatives that enhance and "give back" to our community. The remainder of the report highlights our contributions to highway research and technology, and our efforts to continually improve our organizational processes. These efforts recently earned RD&T the FHWA Quality Breakthrough Award for making significant progress in quality management practices.
We hope that this report encourages you to learn more about RD&T's people, laboratories, services, and research. Our office undertakes and completes research that is essential, indispensable, and connected to our stakeholders. I sincerely welcome your feedback on this performance report and encourage you to provide comments and improvement suggestions through the TFHRC Web site at https://www.fhwa.dot.gov/research/tfhrc/. A "Performance Report Feedback" link was added to our home page to encourage and facilitate your input. Thank you for letting us know how we may better serve you.
Dennis C. Judycki
Associate Administrator for Research, Development, and Technology