Office of Research, Development, and Technology Fiscal Year 2004/2005 Performance Plan
Performance Management at RD&T
How Do We Measure Success?
The Office of RD&T uses criteria established by the Office of Management and Budget: Relevance, Quality, and Performance. These are the bases for assessing the need, relevance, appropriateness, quality, and performance of our research activities. Our approach to performance management builds on our planning process.
Relevance. RD&T program managers must be able to articulate why an investment is important, relevant, and appropriate. Our research activities, products, and services outlined in this plan are designed to support the Agency's goals and address customer needs.

Quality. RD&T program managers must justify how funds will be allocated to ensure quality research. Programs allocating funds through means other than a competitive, merit-based process must justify these exceptions and document how quality will be maintained. Quality is also assessed periodically through independent lab assessments.

Performance. RD&T program managers must be able to monitor and document how well this investment is performing. Program managers track R&T projects to determine whether the projects are on time and within budget, and assess whether to increase or redirect funding.
Performance Management Framework
One of the conclusions of NCHRP Synthesis 300: Performance Measures for Research, Development, and Technology Programs: A Synthesis of Highway Practice was that "different types of evaluation methods are appropriate for different types of research projects." This holds true across organizational functions, as well. The RD&T Performance Management Framework chart identifies existing performance measures and assessment mechanisms that are utilized by unit managers and integrates them across management functions using the Agency's Baldrige-based Corporate Management Strategies (CMS). This approach helps us manage, analyze, and integrate information obtained from a variety of sources and mechanisms. It also helps us keep in mind the various dimensions for analyzing program results, such as financial performance, customer feedback, and business results. The RD&T Leadership Council utilizes this framework as a tool to assess relevance, quality, and performance, and to identify gaps in measurement.
CMS

Definition

Related RD&T Performance Measures

Methodology

Leadership

Leadership focuses on how senior leaders guide the organization. It describes how leaders set directions and high performance expectations, project a strong customer focus, and communicate clear and visible values to employees.

Leadership Effectiveness Inventory results.
Action items completed.
Performance plan items fulfilled.
Self-assessment score.

360-degree feedback.
Action agenda.
Performance plans.
Quality self assessments.

Strategic Planning

Strategic planning examines how the organization sets strategic goals and develops key action plans.

Action items completed.
Self-assessment score.
Progress made on goals established from lab assessment.

Performance plans and action agenda.
Quality self assessments.
Lab assessments.

Customer/ Partner Focus

Customer focus examines how the organization determines requirements and expectations of customers and markets.

Percent satisfaction with RD&T products and services.
Number of technology facilitation plans in place.
Self-assessment score.
Lab assessment results.
RD&T customer survey results (to be determined).

FHWA Satisfaction Survey.
Technology Facilitation Action Plan.
Quality self assessments.
Lab assessments
Customer surveys.
Web feedback links.

Information and Analysis

Information and analysis examines the management, effective use, and analysis of data and information to support key organization processes, to include the organization's performance management system.

Performance measurement framework.
Level and content of response on feedback mechanisms used.
Self-assessment score.
Lab assessment results.

Performance measurement framework.
Quality self assessments.
Lab assessments.
Customer surveys.
Web feedback links.

Human Resource Development

Human resource development and management examines how the organization helps its workforce develop its full potential and how the workforce is aligned with the organization's objectives.

Self-assessment score.
Percent employee satisfaction survey rating.
Percent payroll spent on training and development.
Number of Individual Development Programs in place/in the Learning and Development System (LADS).
Number of priority 1 training needs met.
Number of vacancies filled.
Number of days positions are vacant.
Number of student interns.
Awards and recognition.

Quality self assessments
Employee satisfaction survey.
LADS.

Process Management

Process management examines aspects of how key production/delivery and support processes are designed, managed, and improved.

Number of process improvements documented
Lab assessment.
Number of contracts on time and on budget.

Quality self assessments.
Lab assessments.
Project tracking system.
Workload analyses.

Business Results

The business results component examines the organization's performance and improvement in its key business areas: customer satisfaction, financial and marketplace performance, human resources, supplier and partner performance, and operational performance. The category also examines how the organization performs relative to competitors.

Percent project completion.
Number of success stories.
Research benefit.

Track project and services delivery/track deployment of T&I.
RD&T success stories.
Pilot/case studies.
Performance Management Workgroup
The primary purpose of the Performance Management Workgroup is to help the RD&T leadership develop, coordinate, and implement organizational performance-improvement efforts. The workgroup also helps RD&T leadership improve the management of research programs and assists in the adoption of effective practices. Performance-management efforts currently underway include:
Developing performance goals, measures, strategies, and initiatives to improve organizational performance management in RD&T offices and laboratories.
Monitoring results of measures and analyzing performance-management information.
Coordinating the annual self-assessment process and supporting the RD&T Leadership Council in implementing solutions to issues raised during the process.
Contributing to special projects related to RD&T performance management.
Providing support for agencywide performance-improvement initiatives.
Retrospective Reviews
Retrospective reviews of whether investments were well directed, efficient, and productive are essential for validating program design and instilling confidence that future investments will be appropriate. Retrospective RD&T benefit studies are conducted periodically to document the benefits of research products.
Customer Feedback
To determine whether our research products are meeting the needs of our customers, RD&T seeks and obtains customer feedback through such mechanisms as formal surveys,
Web links, and focus group meetings. A Customer Survey Workgroup is helping the Leadership Council:
Identify existing mechanisms for receiving customer feedback.
Develop and implement an RD&T customer survey.
RD&T Lab Assessment Process
RD&T laboratory assessments are unbiased, independent expert reviews of the technical and scientific merit of research conducted at TFHRC. The assessment process is designed to:
Enhance laboratory performance and quality by providing feedback to laboratory managers.
Provide an opportunity to exchange views among technical experts.
Create a feedback method that will increase the opportunities for customer and stakeholder input to research activities.
Provide a credible, professional, and objective assessment that further improves stakeholder confidence in the value of the work performed and outcomes produced.
A lab assessment handbook has been developed to guide the assessment panel in examining the relevance, quality, and performance of laboratory research. The assessment focuses primarily on the conduct of research, but also examines whether the research activities have high potential value and whether they have achieved stated objectives. The review process is continuous, with each laboratory having the benefit of an assessment every 3-4 years.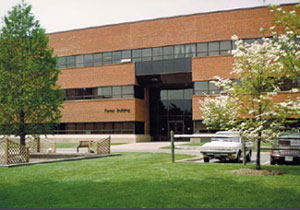 A pilot lab assessment of the Human Centered Systems Lab was conducted in FY 2003. We plan to conduct full-scale lab assessments in the FY 2004/2005 time period, and produce a summary report reflecting assessment results.
Agencywide R&T Program
To continue to improve its R&T leadership role, its program processes, and its effectiveness in working with partners to deliver T&I, FHWA has developed a Corporate Master Plan for Research and Deployment of Technology & Innovation, as stated above. The plan is available at: https://www.fhwa.dot.gov/legsregs/directives/policy/cmp/03077.htm. Guiding principle 6 focuses on improving R&T performance measurement on the program and Agency levels. At the Agency level, this will include deployment and impact measures. This will increase objectivity in assessing the contribution of the FHWA R&T Program toward achieving the organization's overall goals and objectives. The FHWA R&T Leadership Team is committed to producing an agencywide R&T Performance Report in the FY 2004/2005 timeframe.