Job Site Evaluation of Corrosion Resistant Alloys
APPENDIX H FHWA Project Number SC-00-01
TEA-21 INNOVATIVE BRIDGE CONSTRUCTION PROGRAM
Evaluation Report9
October 27, 2004
State: South Carolina.
State DOT Contact: Mr. Clay Bodiford [(843) 740-1574].
NBI Bridge Number: 107005400100.
Project Type: Replacement.
Location: Bridges on S-54 (Chisholm Road over Tidal Creek), Charlestown County, SC.
Innovative Material: Stainless steel Type 2205, Type 316 clad black bar, and MMFX-II.
Bridge Description: The bridge is two lanes with the substructure consisting of six conventional prestressed piling bends with cast-in-place pile caps. These support five 28- by 30-ft reinforced concrete deck spans (total length 150 feet). Figure 62 provides a perspective view of the bridge under construction. The five spans, designated 1–5, extend generally from north to south and, along with the barrier parapets, were placed with, respectively, black bar with discrete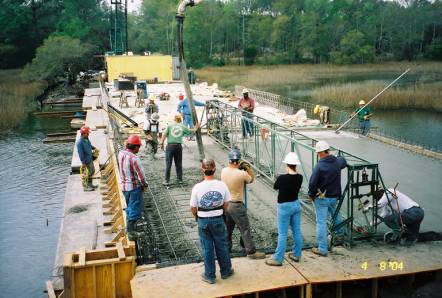 Figure 62. General view of the bridge under construction.
Galvashield XP embedded galvanic anodes, Type 2205 stainless steel, Type 316 clad black bar, black bars,10 and MMFX-II. This combination of reinforcement types provides a unique opportunity to assess the relative long-term performance of these materials in an actual service environment.
The deck slabs are 19 inches thick with 1) #5 longitudinal and transverse top mat bars on 16-inch centers and 2) #5 transverse bars with 12-inch spacing and staggered #5 and #9 longitudinal bars with 6-inch spacing in the bottom. Bar supports are plastic.
Reinforcement Specification: As noted above, innovative reinforcement was used in spans 2, 3 and 5, in addition to incorporation of discrete galvanic anodes on the black bars in span 1. Table 14 gives details for the different reinforcement types.
Reinforcing Steel

Specification

Supplier

Grade

Black Bar

ASTM A706

―

60

Type 2205 SS

ASTM A955

Talley Metals

75

Type 316 stainless Slad

ASTM A615 or A706

CMC Steel Group

60

MMFX-II

Company Spec.

MMFX Steel Corp.

100
Material Cost: Table 15 lists the as-bid costs for the different reinforcement types.
Steel Supplier: All reinforcement was purchased through CMC Steel Group although producers of the Type 2205 stainless and MMFX-II are as indicated in table 14.
Concrete Specification: The concrete mix specification was for Class 4000 concrete (4,000 psi minimum compressive strength at 28 days). This was supplied by Van-Smith Concrete Company in Charleston according to the mix design in table 16.
Prime Job Contractor:
Cape Romain Contracting, Inc.
660 Cape Romain Road
Wando, SC 29492
(843) 884-5167
Material

Source

Amount, cy

Cement

Holman Type I

541 lbs.

Fly Ash

140 lbs.

Fine Aggr.

Palmetto

1,093 lbs.

Coarse Aggr.

1,810 lbs.

Air

4.50%

Water-Cementitious Ratio

0.40%

WRDA-35

WR Grace

26 oz.

Darex II

WR Grace

6 oz

Weight per cf

142.8 lbs.
Construction: Figures 63–67 show various aspects of the deck steel placement and concrete pouring.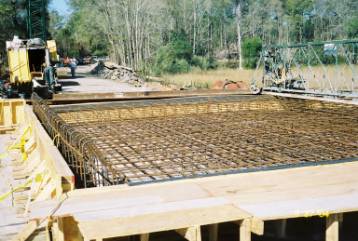 Figure 63. View of MMFX-II placement in span 5.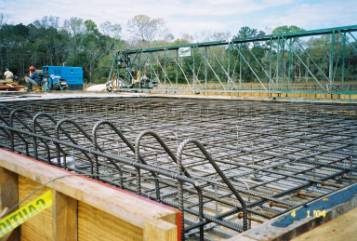 Figure 64. View of 2205 stainless steel placement in span 2.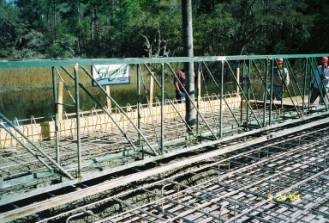 Figure 65. View of in-place clad stainless in span 3.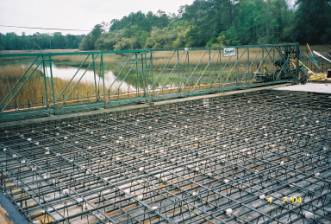 Figure 66. View of in-place black bars (span 1) along with discrete galvanic anodes.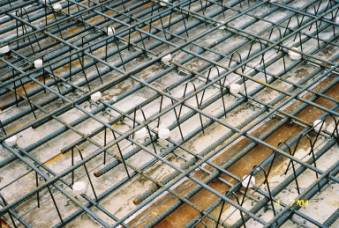 Figure 67. Closeup view of discrete galvanic anodes on in-place span 1 black bars.
Presence of Carbon Steel: Carbon steel A25 dowels extend into the deck slabs from the backwalls. An example of these can be seen in the right foreground of figure 64. The specification calls for these to be wrapped with roofing felt, rubber, or another seepage-proofed compressible material to allow 0.25 inches of compressible material between the concrete and dowel. As such, electrical contact between the dowels and reinforcement was avoided.
Innovation Justification: The salt water climate of coastal South Carolina can result in shortened service life for bridge substructures and for decks in cases where profile is low. This project provides an excellent opportunity to investigate and compare various innovative, corrosion-resistant reinforcement options in side-by-side, actual bridge comparisons.
Problems: As noted above, the original bridge specification called for Stelax clad 316 black core bars in span 4. The company was unable to deliver these according to the project timing, and plain black bars were substituted.
---
9 The second or western bridge (Frank A. Wacha Bridge of Bridge Number 890145)is addressed in a companion IBRC report.
10 The second or eastern bridge (East Relief Bridge or Bridge Number 890146) is addressed in a companion IBRC report.