U.S. Department of Transportation
Federal Highway Administration
1200 New Jersey Avenue, SE
Washington, DC 20590
202-366-4000
---
Federal Highway Administration Research and Technology
Coordinating, Developing, and Delivering Highway Transportation Innovations

This report is an archived publication and may contain dated technical, contact, and link information
05085 >
Federal Highway Administration University Course on Bicycle and Pedestrian Transportation
Publication Number: FHWA-HRT-05-096
Date: July 2006
Lesson 6: Traditional Neighborhood Design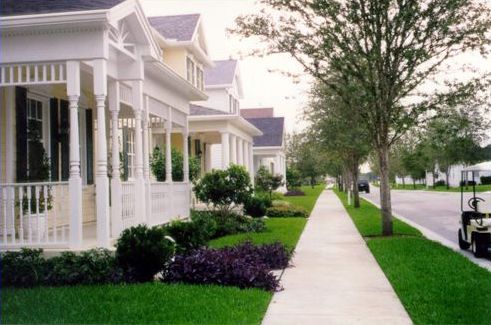 ---
Lesson Outline
What is traditional neighborhood design?
How does traditional neighborhood design encourage bicycling and walking?
What are the different elements of traditional neighborhood design?
---
Elements of Traditional Neighborhood Design
Basic street layout.
Use of alleys.
Street design speed.
Street width.
Curb radii.
Intersection geometry.
Street trees and landscaping.
Street lighting.
Sidewalk width and location.
Building setbacks.
Parking.
---
Suburban Design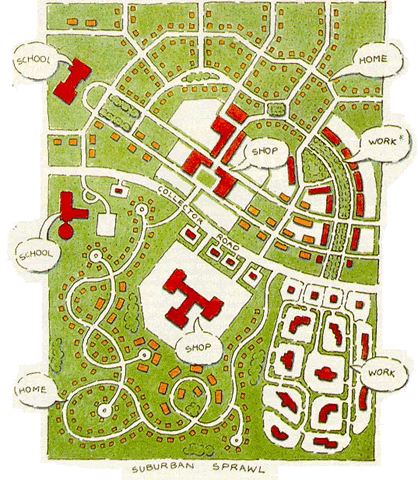 Source: ENR, May 9, 1994.
---
Kentlands, MD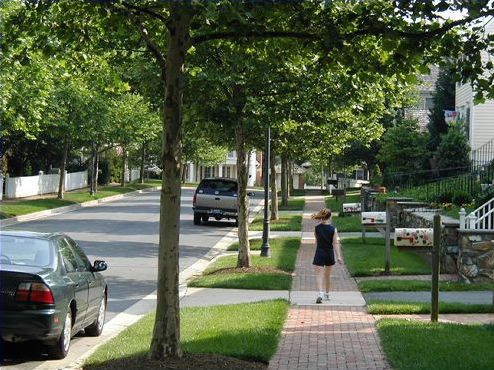 ---
Seaside, FL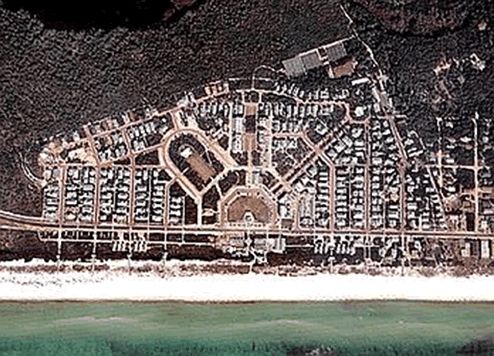 ---
Celebration, FL
---
Lesson Summary
When done correctly, traditional neighborhood design encourages bicycling and walking.
There are many design elements that constitute a traditional neighborhood.
There are several other benefits besides those for bicycling and walking.
---
FHWA-HRT-05-096