PBCAT-Pedestrian and Bicycle Crash Analysis Tool
Version 2.0
PDF Version (14.7 MB)
PDF files can be viewed with the Acrobat® Reader®
APPENDIX B: PEDESTRIAN LOCATION SCENARIOS
This appendix includes drawings and descriptions of the 36 Pedestrian Location Scenarios that are possible when the Pedestrian Location Option is enabled within the software. The purpose of this option is to provide users with additional details about the location and travel directions of the motorist and pedestrian for those crashes that occur at intersections. Refer to the section on pedestrian location in chapter 4 to learn more about this crash-typing option.
The scenarios are coded as a combination of a number and letter and are based on the combination of motorist maneuver, intersection leg where the crash occurred, direction of travel of the pedestrian, and whether the pedestrian was in or out of the crosswalk.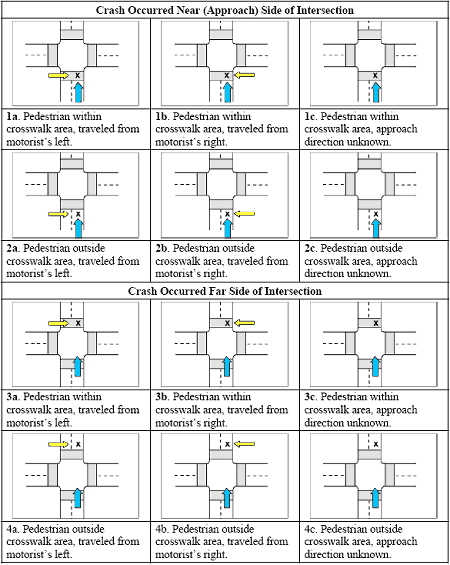 Figure 118. Motorist traveling straight through.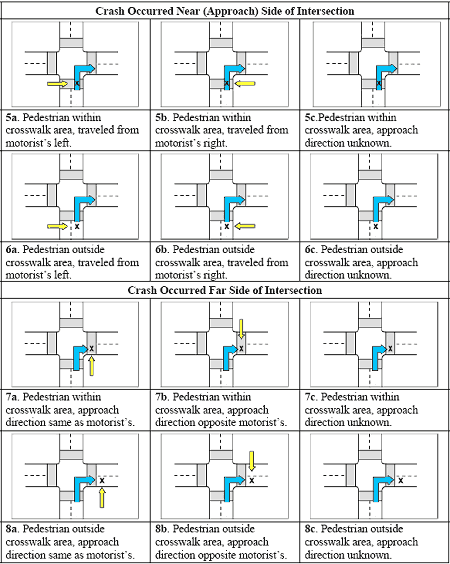 Figure 119. Motorist turning right.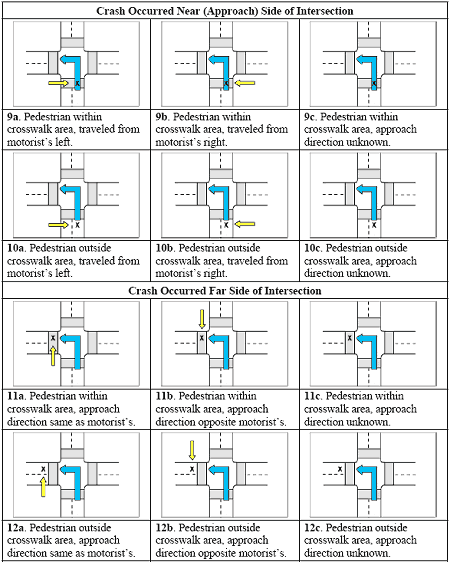 Figure 120. Motorist turning left.
FHWA-HRT-06-089