Human Factors Lab to Install New Highway Driving Simulator Vehicle
The Human Factors Laboratory in FHWA's Office of Safety Research and Development replaced its original Highway Driving Simulator (HDS) vehicle, a 1998 Saturn SL1, with a 2013 Ford Fusion.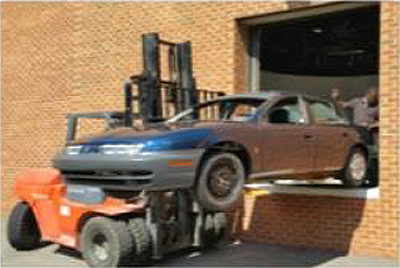 1998 Saturn SL1 being removed from the HDS
Since the Saturn was installed in 1999, more than 20 safety and driver behavior studies have been conducted in the HDS, in which approximately 1,800 participants drove the vehicle for over 90,000 miles of simulated travel. On July 15, 2014, President Barack Obama drove the Saturn when he visited TFHRC.
The Ford Fusion is equipped with several modern features and functionalities, such as a programmable liquid-crystal display center console.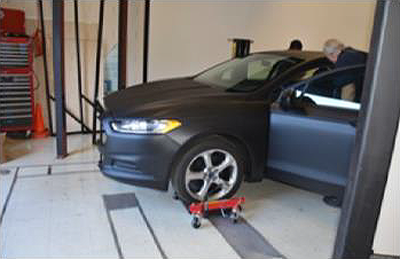 Arrival of the 2013 Ford Fusion
This new HDS vehicle will enhance the Human Factors Team's ability to continue conducting cutting-edge research in a variety of areas, including connected vehicles and automation.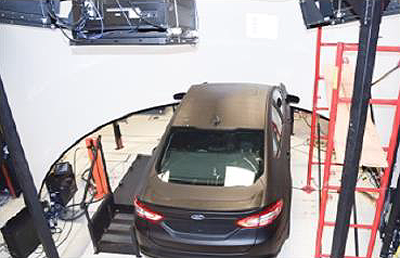 Today, the new simulator vehicle is undergoing
careful installation and rigorous calibration.
Installation of the new vehicle is scheduled to be completed before TRB's Annual Meeting in January 2016.