Table of Contents
FHWA Offers Geotechnical Design Aids
Design-Build Contracting Reduces Congestion and Crashes
New Web Site Provides Capacity Building for Planning
Assessing Benefits and Costs of PCC Features
Seminars Make "Freight" Something to Talk About
Workshop Showcases New Approaches to Public Affairs
INFRASTRUCTURE
---
FHWA Offers Geotechnical Design Aids
Bridge foundations, retaining wall systems, and bridge embankments account for half of the cost of most highway projects. Planners and decisionmakers need up-to-date and cost-effective geotechnical design methods and construction guidelines to help them build these highway structures so that they are safe and improve mobility.
Recently, a team of national experts from the Federal Highway Administration (FHWA) met in Boston, MA, to discuss recent geotechnical research, technology developments, State programs in geotechnical (soils) engineering, and new software and technical publications.
At the 2-day meeting, the team discussed plans for evaluating the efforts by States that currently are volunteering for the Geotechnical Engineering Review Program. Under the program, FHWA assesses geotechnical practices across the country and provides specific recommendations to participating States for improving their programs. A typical review consists of a 160-point questionnaire, followed by an onsite assessment of geotechnical standards, procedures, and projects. At the meeting, the team decided that current and upcoming reviews will emphasize the quality, efficiency, and consistency of geotechnical practices and procedures in the participating States, which include Montana, North Carolina, Ohio, South Carolina, and Vermont.
Findings from previous reviews have led to several national initiatives. One is FHWA's Geotechnical Engineering Improvement Program, which develops geotechnical research and training activities. Another is the National Geotechnical Inspector Certification Program, which offers courses on geotechnical-related construction topics.
In addition, the team discussed distribution of the Foundation Stress and Settlement Analysis (FOSSA®) design software to State transportation agencies and FHWA division offices. FHWA developed FOSSA to help State agencies evaluate stress and deformation associated with highway projects built on weak foundations. FOSSA provides results in both graphical and tabular form, which designers can use to develop safe, cost-effective plans for projects. Prior to the development of FOSSA, evaluating stress and deformation was a time-consuming and expensive task but a necessary step to ensure the quality of the finished facility.
When FHWA distributes the software, FHWA personnel will receive an unlimited number of licenses to the program, and State transportation agencies will receive up to 10 licenses each. To receive a copy of FOSSA, contact Michelle Cribbs in the FHWA Office of Bridge Technology at 202-366-8792.
The team also learned about recent additions to FHWA's Geotechnical Engineering Circular (GEC) Series-technical reports targeting highway design and construction specialists. The series provides recommendations on selecting, designing, constructing, and monitoring geotechnical technologies. To date, FHWA has completed seven publications in the series, including two in 2003: "Shallow Foundations" (GEC No. 6), which describes design and construction techniques for highway structures with shallow foundations, and "Soil Nailing" (GEC No. 7), which explains a technique for using steel bars to reinforce earthen walls.
FHWA currently is developing the eighth GEC on "Auger-Cast Piling," a technique for building bridge piles that involves using a hollow tube to bore into the soil. As the tube is withdrawn, grout is injected into the tube to form the pile. The GEC series is available online at www.fhwa.dot.gov/engineering/geotech/library_listing.cfm.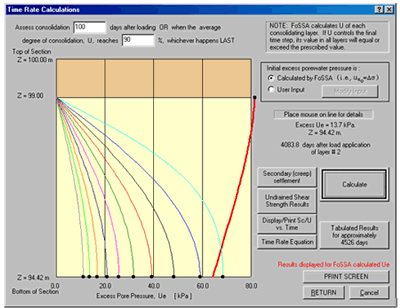 Approximately 20 geotechnical specialists from FHWA's Federal-Aid Highway Program and Federal Lands Highway Program offices around the country attended the meeting. For more information about the meeting or the activities of the National Geotechnical Team, contact:
Jerry DiMaggio 202-366-1569 jerry.dimaggio@fhwa.dot.gov
PLANNING
---
Design-Build Contracting Reduces Congestion and Crashes
Work zones account for nearly 24 percent of nonrecurring congestion—or 482 million vehicle-hours of delay each year. In addition, work zones can be dangerous for travelers and workers. In 2002, fatalities in work zones reached a high of 1,181, and more than 50,000 people were injured in work zone-related crashes each year. To help mitigate the problems caused by work zones, transportation agencies need ways to reduce construction times. Traditional contracting techniques for highway projects, however, can lead to extended construction periods.
In April of 1997, the Federal Highway Administration (FHWA) approved the use of an innovative contracting method known as "design-build contracting" to expedite the Utah Department of Transportation's (DOT) reconstruction of a 26-kilometer (17-mile) corridor of Interstate 15 in Salt Lake County, UT. The project was part of the Special Experimental Projects Number 14 program, which enabled transportation agencies to test new contracting techniques. FHWA funded $461 million of the $1.59 billion project.
Design-build contracting differs from traditional contracting in that it combines the design and construction phases of a highway project into one procurement process. Thus, construction can begin before all of the design details are finalized, meaning that the project can be completed much faster.
Recently, researchers at the University of Utah conducted a study to determine the effects of the design-build method on the I–15 project. According to the Utah DOT, which funded the study, the project was completed in just over 4 years—in time for the 2002 Winter Olympics in Salt Lake City—compared to the 10 years that traditional contracting would have required.
The researchers found that the design-build technique resulted in less congestion and improved safety when compared with traditional contracting. To reach these conclusions, the researchers created a computer model of the Salt Lake Valley to analyze where I–15 traffic was routed during construction. They also estimated travel speeds and traffic levels under the design-build contracting, and compared these findings with two other scenarios—traditional contracting and no construction. The researchers studied a 10-year period starting with the launch of construction in 1997 and modeled the effects through 2007.
The design-build scenario showed the highest levels of congestion for the first 4 years, but congestion dropped dramatically once new lanes opened to traffic in 2000. As a result, the design-build option showed the lowest overall congestion for the 10-year period. Researchers estimated that design-build contracting saved travelers 60 million hours of delay compared to traditional contracting. This is a cost savings of $500–$600 million to highway users.
Design-build contracting also created a safer travel environment by reducing the time that travelers were exposed to work zones. Researchers estimated that using the design-build technique resulted in 287 fewer crashes, 110 fewer injuries, and 1 fewer fatality per year on the impacted corridors.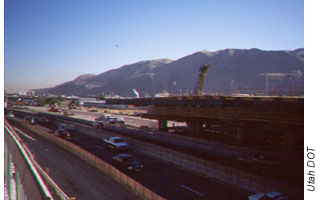 For more information on the I–15 project and the study conducted by the University of Utah, contact:
Douglas Anderson 801–965–4377 dianderson@utah.gov
Paul Mooney 801-963-0078, ext. 236 paul.mooney@fhwa.dot.gov
New Web Site Provides Capacity Building for Planning
Transportation planners must take numerous factors into consideration when developing, designing, and building transportation projects. For example, transportation decisions need to be made in an environmentally sensitive way, using a comprehensive planning process that also considers land use, development, safety and security. Planners also must be sensitive to the public's needs and include opportunities for public input in the planning process. In addition, transportation planners must examine past, present, and prospective trends and issues associated with the demand for the movement of people, goods, and information at local, rural, metropolitan, State, national and international levels.
In July 2003, the Federal Highway Administration (FHWA) launched the "Transportation Planning Capacity Building" Web site (www.planning.dot.gov). A clearinghouse for information on transportation planning, the site will help transportation professionals and decisionmakers save time and money learning about the factors involved in the planning process and finding answers to their planning questions.
Developed by the FHWA and the Federal Transit Administration, the comprehensive site covers transportation planning at the statewide, metropolitan, rural, and tribal levels. Each section has information on planning-related legislation, links to training courses on the transportation planning and decision-making process, and technical resources, including case studies on a variety of topics from many geographical areas.
Users can link to an evaluation report on statewide transportation plans, a guidebook on travel forecasting, and summaries of best practices. The site provides links to the Federal requirements for the formation of new metropolitan planning organizations (MPOs) and case studies on the development of 10 MPOs, including those in Brunswick, GA; Ithaca-Thompkins, NY; and Cache, UT.
The "Rural and Small Communities" section of the site includes information on data needs in rural areas and a link to the Rural Transport Toolbox-a project of the U.S. Department of Transportation (USDOT) and the U.S. Department of Agriculture to improve agricultural, passenger, and freight mobility. Planners consulting with tribal governments on planning issues can access links to tribal-specific legislation, samples of programmatic agreements between government agencies and Native American tribes, and case studies on environmental justice.
In the "Peer Programs" section of the site, users can find information about opportunities to share solution-based experiences with other members of the transportation planning community. For professionals seeking technical resources, the site has a "Publications/Resources/Services" section with an index of publications on various topics, such as funding and smart growth, and indicates the availability of training information, publications, case studies, and other Internet links on each issue. In the "Topic Areas" section, users can access USDOT links relating to freight, the human and natural environments, land use, MPOs, public involvement, safety, and transportation modeling.
Also included on the site is the "Glossary and Acronyms" section, which includes definitions for transportation words and acronyms commonly used during the planning process, ranging from "area sources" and "AASHTO" to "urbanized areas" and "VPD." In addition, the "Calendar of Events" section of the site features a listing of upcoming meetings and conferences.
For more information, visit www.planning.dot.gov or contact: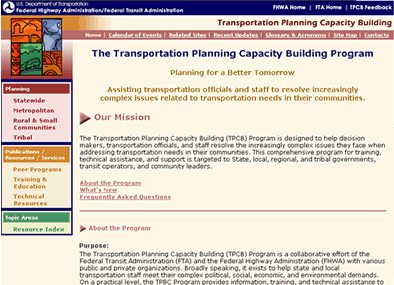 Robert Ritter 202-493-2139 robert.ritter@fhwa.dot.gov
Assessing Benefits and Costs of PCC Features
When designers of transportation projects add features such as dowel bars, tied shoulders, and drainable bases to pavements made from portland cement concrete (PCC), they are attempting to extend service life and improve overall performance. The high cost of adding these features, however, may not always justify the benefits. Current design practices typically do not consider the benefit-cost tradeoffs of adding such features.
In August 2003, the Federal Highway Administration (FHWA) convened a panel of experts to review a new software system developed to assess the costs and benefits of various PCC design features. When complete, the easy-to-use software will provide transportation planners, project managers, and highway engineers with insights into which features provide the biggest return on investment.
One application of the software is using it to determine the need to seal pavement joints. Most State departments of transportation (DOTs) call for sealing transverse joints on roadways, which can increase the initial costs of laying the pavement by up to 5 percent. Sealing also may lead to additional costs over time because the joints require periodic resealing. For some projects, however, such as those requiring a permeable base and those constructed in regions that have little rain, unsealed joints may perform equally well. Under certain circumstances, therefore, it could be more cost-effective not to seal joints. Project designers and planners will be able to use the software to determine whether sealed or unsealed joints are appropriate for a particular project. And the software could provide insight into general performance and cost trends associated with the use of sealed joints.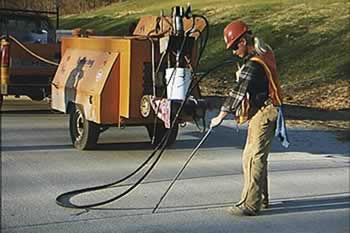 The panelists reviewing the software include FHWA employees, members of academia, the private sector, and officials from State DOTs. The panel members used the software for the first time at the August meeting. After the panelists complete their reviews, they will prepare a report with recommendations on ways that project planners and managers might use the software effectively. Both the report and the software should be available from FHWA by January 2004.
For more information, contact:
Peter Kopac 202-493-3151 peter.kopac@fhwa.dot.gov
FREIGHT
---
Seminars Make "Freight" Something to Talk About
The Intermodal Surface Transportation Efficiency Act of 1991 (ISTEA) established statewide requirements for metropolitan planning organizations (MPO) to consider the movement of freight as a factor in the transportation planning process. To do this, transportation planners within MPOs and other agencies need to be acquainted with the management of freight in the private sector. They also need to be familiar with the business decisions that transportation carriers and logistics managers make on a daily basis to determine the most appropriate methods for transporting goods. Until recently, there were few opportunities for planners to familiarize themselves with the freight industry and learn these lessons.
To fill this void, the Federal Highway Administration's (FHWA) Office of Freight Management and Operations, in partnership with the Office of Planning, is hosting a monthly seminar series called "Talking Freight," led by a variety of government and industry experts. A component of FHWA's Freight Professional Development and Transportation Planning Capacity Building Programs, the seminar series teaches those responsible for planning, designing, building, managing, and operating the transportation system about the latest technology, information, and training opportunities in the freight industry. FHWA held the first seminar on July 23, 2003. The focus was on incorporating freight movements into transportation planning. More than 300 people participated in this event, which was led by James Brogan of Cambridge Systematics, Inc., and Peter Beaulieu of Puget Sound Regional Council in Seattle, WA.
Brogan discussed the variety of stakeholders and transportation modes involved in moving freight. He outlined trends that affect freight transportation and explained the impact these trends can have on communities and the transportation system. For example, according to estimates from the U.S. Department of Transportation, the nation's transportation system by 2020 will handle cargo valued at almost $30 trillion, compared with $9 trillion in 1998. One impact of this growth will be increased congestion, leading to greater costs for shippers and increased engine idling and air pollution.
Brogan also reviewed common issues that prevent freight from being incorporated fully in the planning process. Many State DOTs and metropolitan planning organizations, for example, only address freight in a general way in their long-range plans and conduct freight planning in a reactive, rather than proactive, fashion.
In addition, Brogan presented data showing that efficient freight transportation systems are important for attracting new businesses. As an example, he explained that 88 percent of all new and expanded manufacturing facilities in Wisconsin are located within 8.05 kilometers (5 miles) of main highways. Brogan also noted the Nation's recent emphasis on freight security. Since September 11, 2001, cargo is inspected more frequently and intensively; there is an increased reliance on preclearance of shippers; and shippers are using intelligent transportation technologies more frequently to verify cargo, vehicles, and drivers.
Beaulieu's presentation focused on the Fast Corridor (FAST) program designed to streamline the movement of freight through Washington State's central Puget Sound region. FAST is a partnership between several transportation agencies, ports, cities, economic development organizations, and trucking, rail, and business interests. According to Beaulieu, the FAST program completed several projects during its first phase, including construction of an overpass to hasten the flow of trucks in and out of the Port of Tacoma and the replacement of a congested rail-roadway crossing with an overpass to separate rail traffic from vehicular traffic in Auburn, WA. These projects helped streamline the movement of freight, improve safety, and create more jobs and trade.
FHWA conducts the seminars via the Internet and telephone. Each seminar is 90 minutes, with 60 minutes allocated for presentations by transportation planning experts and 30 minutes for questions from participants. FHWA provides instructions to registered participants on how to view the speakers' slide presentations on computers using Web conferencing tools. Participants can hear the audio portion of the seminar by calling a special teleconference number. By employing both the telephone and Internet, the seminars are interactive and provide a convenient and low-cost way for transportation practitioners to expand their knowledge. Participants develop new skills, including how to build public and private partnerships and advisory groups to help with transportation planning and how to use new tools to analyze the movement of freight.
Upcoming seminar topics include tools for improving the movement of freight at border crossings and the challenges of delivering goods in urban areas. Other topics to be covered during future seminars will include finance, safety, security, the environment, and private sector perspectives of freight users and providers.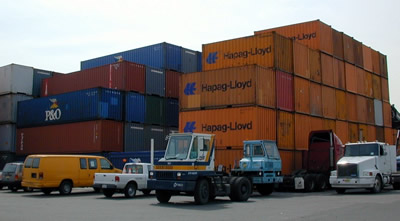 FHWA anticipates that the seminars will attract a diverse audience, including transportation professionals from State departments of transportation, representatives of metropolitan planning organizations, and stakeholders from the private sector. To find out more about the "Talking Freight" series, view materials from previous seminars, or register for an upcoming seminar, visit http://talkingopsandfreight.webex.com.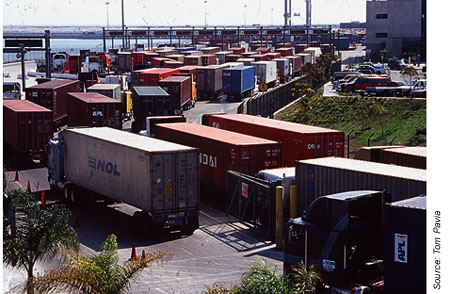 For more information, contact:
Scott Johnson 202-366-9498 scott.johnson@fhwa.dot.gov
Eloise Freeman-Powell 202-366-2068 eloise.freeman-powell@fhwa.dot.gov
OUTREACH
---
Workshop Showcases New Approaches to Public Affairs
State public affairs coordinators are kept busy all year, running the gamut from crisis communications to safety awareness campaigns. But their frantic schedules for August 2003 managed to include the annual National Transportation Public Affairs Workshop, hosted this year by the Wisconsin Department of Transportation (DOT) in Milwaukee, WI. More than 80 participants from State DOTs shared best practices and showcased innovative approaches to transportation communication challenges in their States. Public affairs and communications specialists from the Federal Highway Administration (FHWA) participated as well, sharing their marketing, communications, and media expertise.
Sponsored by the American Association of State Highway and Transportation Officials' Administrative Subcommittee on Public Affairs and the Better Roads and Transportation Council of America, the annual workshop focuses on the need to effectively communicate with all segments of the public and the media about transportation and transportation projects. The workshop also features different approaches for communicating, and helping to facilitate the need for adequate funding for transportation improvements. In addition, the meeting provides a focal point for coordinating nationwide public affairs campaigns that are carried out at the State level.
Program topics addressed both common and regional interests, including the creation of effective branding and marketing strategies. Iowa DOT presented a process for developing a marketing plan for effectively targeting transportation customers. Virginia DOT (VDOT) discussed its statewide communication plan, citing the importance of distributing timely and accurate information to the public and all of its customers. Another presentation addressed the most neglected part of communications-researching the knowledge, bias, and expectations of customers-to design branding and marketing strategies "that rock," or have a significant impact. A session about Harley-Davidson, Inc. motorcycle company's 100th year Open Road Tour addressed community concerns about the impact of thousands of the notorious bikers descending upon Milwaukee, WI, for the anniversary event. During another presentation, speakers from three diverse local groups, including the Hispanic Chamber of Commerce, the Hmong community, and Spotted Eagle, Inc.-a nonprofit organization serving the Wisconsin American Indian population-talked about public involvement strategies that have worked for them and have helped to encourage citizen participation. By forming working partnerships, the groups were able to minimize legal challenges, create better neighbors, and keep projects viable.
The American Traffic Safety Services Association discussed their "Work Zone Traffic Violator Awareness ProgramTM" done in partnership with VDOT. The goals of the training program are to encourage safe driving habits and, ultimately, help eliminate fatalities in work zones. The program was designed to target motorists who have received traffic violations while driving through work zones. It is offered free to schools, and is available at a nominal cost to others.
Additional presentations addressed tools for distributing information. An engineering consulting firm described ways to use geographic information systems (GIS) to interpret and display data visually. Transportation professionals can use GIS to provide the public with Web-based information on traffic conditions, estimated drive times, and pedestrian walk times to bus stops. The Illinois DOT, for example, uses GIS on its Web site to display current traffic and truck volumes on State roadways. FHWA also showcased its premiere publication, Public Roads, and described opportunities for publishing State success stories, lessons learned, and technology innovations in its magazine.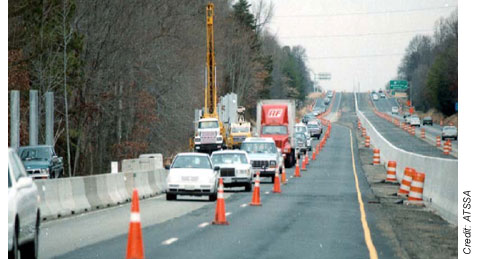 Believing that competition fosters a better product, the workshop sponsors two annual public affairs competitions-one for overall excellence in a public campaign, the other for excellence in specific public affairs disciplines, such as radio, television, public speaking, print, internal publications, external publications, and video. In addition, FHWA awarded its "Innovation" prize to Colorado DOT, for its "Unwire" service, which enables travelers to get real-time information on weather and road conditions through any Web-enabled cell phone or personal digital assistant. More than 300 entries were submitted for this competitive program, whose winners were announced at the awards banquet.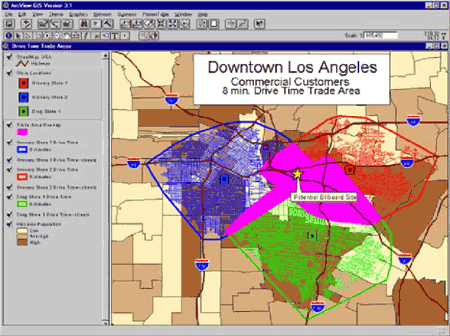 Credit: R.A. Smith & Associates
Martha Soneira 202-493-3468 martha.soneira@fhwa.dot.gov