ACTT NOW
Project Development Process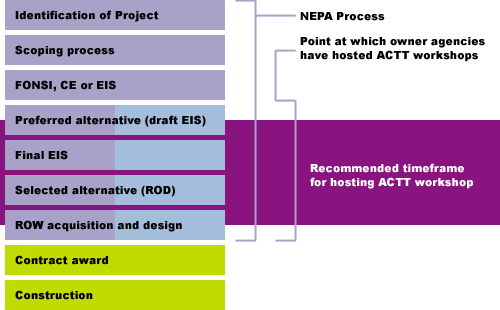 The project development timeline includes the following:
Identification of project.
Scoping process.
FONSI, CE or EIS.
Preferred alternative (draft EIS).
Final EIS.
Selected alternative (ROD).
ROW acquisition and design.
Contract award.
Construction.
Steps one through seven are part of the NEPA process. Owner agencies have hosted workshops from the beginning of step four through the end of step seven, and they would recommend hosting a workshop somewhere between the midpoint of step four and the midpoint of step seven.