Save lives.
Save money.
Save time.
The second Strategic Highway Research Program (SHRP2) continues to advance transportation innovation with the release of several products in Round 4 of the Implementation Assistance Program, improving the reliability, capacity, renewal and safety of the Nation's highway network. Informative webinars and implementation assistance are available. Read More →
Your SHRP2
Guides, training materials, and new technology–Real solutions to help you solve real problems.
SHRP2 Nationwide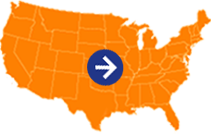 Talking About SHRP2

"This tool is about opportunity. This tool gives the states a portfolio of options and choices. I think it will help us redefine how we do our decision making in terms of infrastructure management."
Tools You Can Use
Effective solutions to meet real challenges.
GoSHRP2 presents innovations that address the transportation topics you care about. Use the site to discover

SHRP2 Solutions, available now or arriving soon, that can help save lives, money, and time.