Save lives.
Save money.
Save time.
The second Strategic Highway Research Program (SHRP2) is at the forefront of transportation innovation–helping the Nation's transportation community improve safety, enhance productivity, boost efficiency, and increase reliability by introducing solutions that improve the country's highway network. Read More →
Your SHRP2
Guides, training materials, and new technology–Real solutions to help you solve real problems.
SHRP2 Nationwide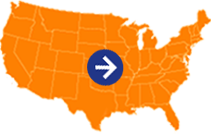 Talking About SHRP2

"If you can keep your treatment costs down for a longer period of time and push out those major rehabs, then you've saved very real dollars."
Tools You Can Use
Effective solutions to meet real challenges.
GoSHRP2 presents innovations that address the transportation topics you care about. Use the site to discover

SHRP2 Solutions, available now or arriving soon, that can help save lives, money, and time.