ACTT A "How To" Guide for State Highway Agencies
Preface
Dear Colleagues:
What do you call a 2-year old accelerated construction program that has attracted the commitment of half of the 50 States, with over 40 percent of the remainder in the wings for the coming year? A revolution. Or you might use its more familiar name: Accelerated Construction Technology Transfer – or ACTT.
Why ACTT and why ACTT now?
Because millions of dollars and years of disruption have been shaved off construction plans and forecasts by States who have used the ACTT process. In fact, most ACTT workshops have resulted in a reduction of construction time by 30 percent or more.

Because States can now use Federal funds to deploy the ACTT process, in some cases waiving State matching requirements.

The ACTT brings members of your team face-to-face with top national experts in a range of skill sets for a 3-day onsite workshop that identifies innovative approaches to reducing time, cost, accidents and congestion on a given roadway or corridor project, while improving roadway performance. Your team benefits from the insights of nationally-recognized experts, the stimulation of unfettered brainstorming, and the excitement of innovation that are products of the workshop process.
The ACTT was developed by State and Federal highway officials as an owner-agency tool. After rapid adoption by so many States, the time has come to transfer significant responsibility for vigorous use of the program to agencies like yours.
But how do you ACTT?
The ACTT Management Team will help you plan, organize and carry out your ACTT workshops. Just call (202) 366-1333 or email james.sorenson@fhwa.dot.gov to start the process today.
Just 2 years ago, AASHTO, one of ACTT's founding partners, through its Technology Implementation Group (TIG), envisioned a framework in which national expertise could be brought to bear on local projects and local practitioners could unleash their talents and experience to produce solutions that would rise to national prominence. Now the nation is benefiting from TIG's commitment. Some States have used ACTT multiple times and Pennsylvania currently has numerous ACTT projects in various stages of development.
As highway professionals, we hark to the customer drumbeat: "better, faster, cheaper." We strive for innovations that allow us to "Get in, Stay in (and get it done right), Get out, and Stay out." Why face these challenges alone? Why address them with traditional tools? Hasn't the time come for you to ACTT? The full ACTT team – AASHTO, FHWA, and industry – stand ready with the materials, experts, and infrastructure you need to adopt ACTT as standard practice in the project development phase of your agency's construction activity. Call to learn more or to set up your ACTT workshop today.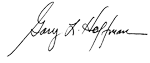 Gary L. Hoffman, P.E.
Chair, AASHTO Technology Implementation Group
Deputy Secretary for Highway Administration
Pennsylvania Department of Transportation
King W. Gee
Associate Administrator for Infrastructure
Federal Highway Administration