January 2007 Accelerated Construction Technology Transfer Building on Success
ACTT Now
"Our materials have changed, and our construction practices have to change with them."
Jim Sorenson, Construction and System Preservation Team Leader
Federal Highway Administration (FHWA)
April 20, 2006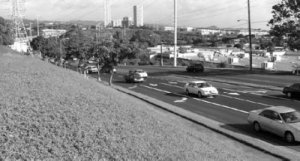 The past year has been one of maturation and reflection for those involved with Accelerated Construction Technology Transfer (ACTT).
As the Workshops at a Glance table in this report illustrates, five departments of transportation (DOTs) conducted ACTT workshops over the past year. What the table doesn't capture, however, is the informal efforts that are occurring as ACTT becomes standard operating practice at DOTs nationwide. Rather than rely on anecdotal evidence, FHWA is 1) focusing on documented events, and 2) asking DOTs across the country to capture all ACTT events for the coming year.
Several DOTs have let projects that were analyzed using the ACTT process, and FHWA's Office of Asset Management has surveyed those agencies in order to capture successes and lessons learned for other DOTs. Those results, which are highlighted in this report, offer a glimpse of the many dividends this process yields, both for the transportation agencies involved and for the traveling public.
The sidebar on the opposite page highlights another joint construction effort, the Accelerated Bridge Construction (ABC) program. As this article demonstrates, FHWA and DOT staff across the country continue to seek out innovations in all aspects of their trade.
FHWA's goal is to track these - and all - accelerated construction activities and continue building on the programs' success to date.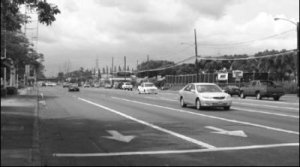 History of ACTT
The ACTT concept was originated by the Transportation Research Board (TRB) in conjunction with FHWA and the Technology Implementation Group (TIG) of the American Association of State Highway and Transportation Officials (AASHTO). Following the completion of two pilot workshops, one in Indiana and one in Pennsylvania, the originating task force, A5T60, passed the concept off to FHWA and TIG to continue the effort. They have done so by coordinating a series of ACTT workshops around the country. The publication of FHWA's ACTT Implementation Memorandum and accompanying 'How To' Guide in October 2005 brought the program to the next level by offering step-by-step guidance for States adopting ACTT as standard practice.
2006 Accelerated Bridge Construction (ABC) Activities
FHWA'S Office of Bridge Technology, in partnership with State DOTs across the country, has conducted ABC workshops in Rhode Island, Utah, Florida, Montana, Oregon, Alabama, Virginia, New York and Pennsylvania. These one-day events provide information on how to accelerate construction and where to find additional information.
In addition, three State DOTs - Florida, Rhode Island and Minnesota - held ABC showcases over the past year.
The Florida DOT hosted a delegation of transportation officials from across the United States, South Korea and Canada at a conference held June 9-11, 2006, in DeLand, Florida. Participants learned more about the use of self propelled modular transporters (SPMTs) for bridge construction and observed the installation of the final span of the Graves Avenue Bridge.
The Rhode Island DOT showcased its use of SPMTs for the installation of the new Providence River Bridge. The bridge's arches were prefabricated at the former Quonset Point naval base a dozen miles away and transported to the bridge site via two barges. The Minnesota DOT (MnDOT) also held an ABC showcase, with more than 50 engineers participating in each event.
Information on FHWA's ABC program, including the program's decision-making framework and guidelines, is available online at www.fhwa.dot.gov/bridge/prefab/. An SPMT manual is being prepared and should be available shortly. In addition, FHWA is developing a catalog of connection details for prefabricated bridge systems. The projected completion date for the prefabricated bridge systems catalog is the summer of 2007, with a complete ABC design and construction manual following in 2008.