August 16, 2018
Innovation of the Month:
Pavement Preservation (When, Where, and How)
As part of the pavement preservation (when, where, and how) initiative, transportation agencies are participating in workshops and peer exchanges focusing on effective strategies and practices.
The Illinois Department of Transportation (IDOT), for example, collaborated with the Federal Highway Administration to host a pavement preservation workshop for participants from IDOT, local agencies, a metropolitan planning organization, and the private sector. Attendees participated in exercises to evaluate the impact of pavement condition on project selection, identify the cause of various pavement distresses, and determine the best preservation process to solve specific problems. IDOT will use the workshop information to enhance its pavement preservation treatment guidance and identify treatments to add to its toolbox.
Participants from 21 State agencies and Federal Lands Highway shared their experiences and lessons learned on pavement preservation at FHWA peer exchanges in Colorado, Connecticut, and Georgia. Attendees discussed good practices for pavement management systems, such as using decision trees to aid in selecting pavement preservation treatments. They reviewed resources such as the OPTime tool, which helps identify the best time to apply preventive maintenance treatments, and the second Strategic Highway Research Program R26 preservation analysis tool, which aids in the selection of pavement preservation treatments. A peer exchange report set for fall publication will include a pavement preservation benefits calculator tool.
Register for the Pavement Preservation Workshop on September 18 and 19 in Olympia, WA. The workshop will cover integrating pavement management and selecting pavements for preventive maintenance.
Plan to attend the International Slurry Surfacing Association's Slurry Systems Workshop on January 21 to 24, 2019, in Las Vegas, NV. The workshop will feature sessions on slurry seal, microsurfacing, chip seals, and crack treatments.
Contact Jason Dietz of the FHWA Resource Center for information on pavement preservation workshops and peer exchanges.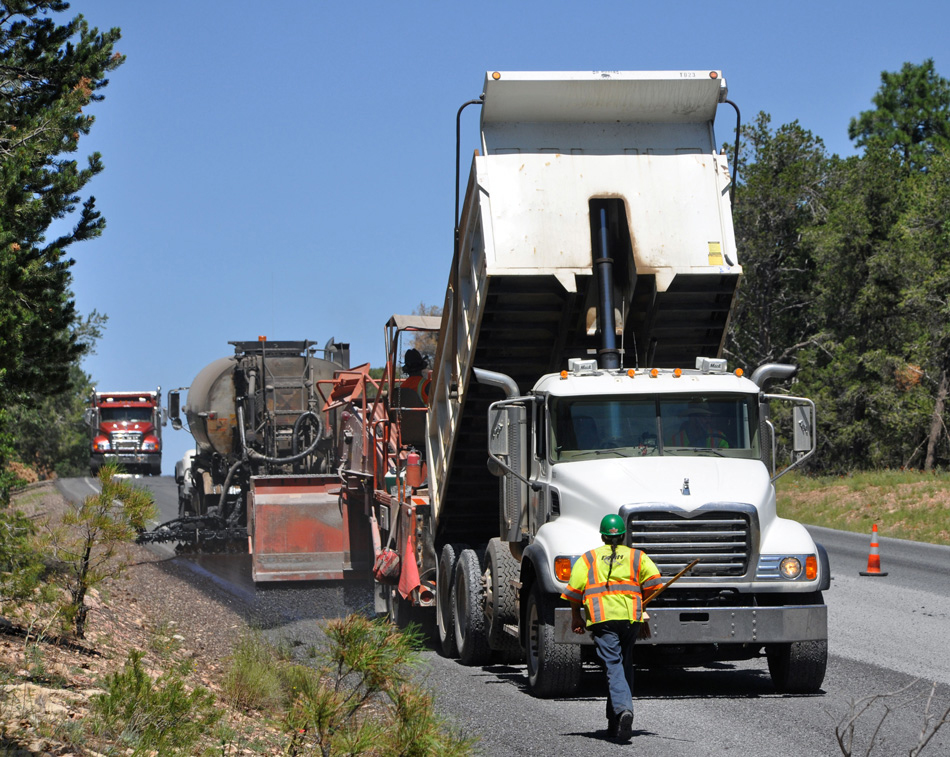 Learn About EDC-5 Innovations
The Center for Accelerating Innovation will offer a series of introductory webinars on the 10 innovations included in Every Day Counts round five (EDC-5) that the transportation community will deploy in 2019 and 2020. Scheduled for September 10 to 26, the 90-minute webinars will describe the benefits of each innovation, provide examples of how the innovation is being used in transportation programs, and identify resources available to facilitate deployment. See the schedule and register for individual webinars at the EDC-5 innovation orientation webinars page.
California Offers Local Roadway Departure Safety Workshops
State Transportation Innovation Council Incentive funds enabled staff from 75 local agencies in California to participate in eight Local Roadway Departure Safety workshops. Roadway departure crashes accounted for 46.5 percent of all California traffic fatalities in 2016, and the workshops were proposed under the Roadway Departure and Head-On Collisions Challenge Area of the California Strategic Highway Safety Plan (SHSP). Workshop presentations included proven safety countermeasures to address roadway departure and funding opportunities through the SHSP. The California Department of Transportation (Caltrans), Highway Patrol, and Office of Traffic Safety partnered with other agencies and academia on the workshops, which Caltrans will continue to provide on request. For information, see the workshop presentations or contact Ken Kochevar of the FHWA California Division.
About EDC
Every Day Counts, a State-based initiative of the Federal Highway Administration's Center for Accelerating Innovation, works with State, local, and private sector partners to encourage the adoption of proven technologies and innovations to shorten and enhance project delivery.