August 5, 2021
Innovation of the Month:
Targeted Overlay Pavement Solutions
More than 40 percent of major roads in the United States are in poor or mediocre condition. The U.S. Department of Transportation's 2015 Conditions & Performance Report estimated that America needs more than $800 billion to fix highways and bridges. By enhancing overlay performance in priority locations, State and local highway agencies can help ensure safer, longer-lasting roadways.
Improved overlays are now available for both asphalt and concrete pavements that enable agencies to provide long-life performance under a wide range of traffic, environmental, and existing pavement conditions. FHWA's Targeted Overlays Pavement Solutions initiative, known as TOPS, encourages agencies to maximize their investment by using overlays in high-maintenance locations such as primary or interstate pavements, intersections, bus lanes, ramps, and curves.
The TOPS team is promoting eight asphalt overlays and two types of concrete overlays that offer many benefits. These overlays reduce maintenance, maximize previous investments through extended service life of pavement structures, and reduce user delays (fewer work zones). In addition, certain overlays increase skid resistance, improve resiliency in flood-prone areas, reduce splash and spray, and reduce noise.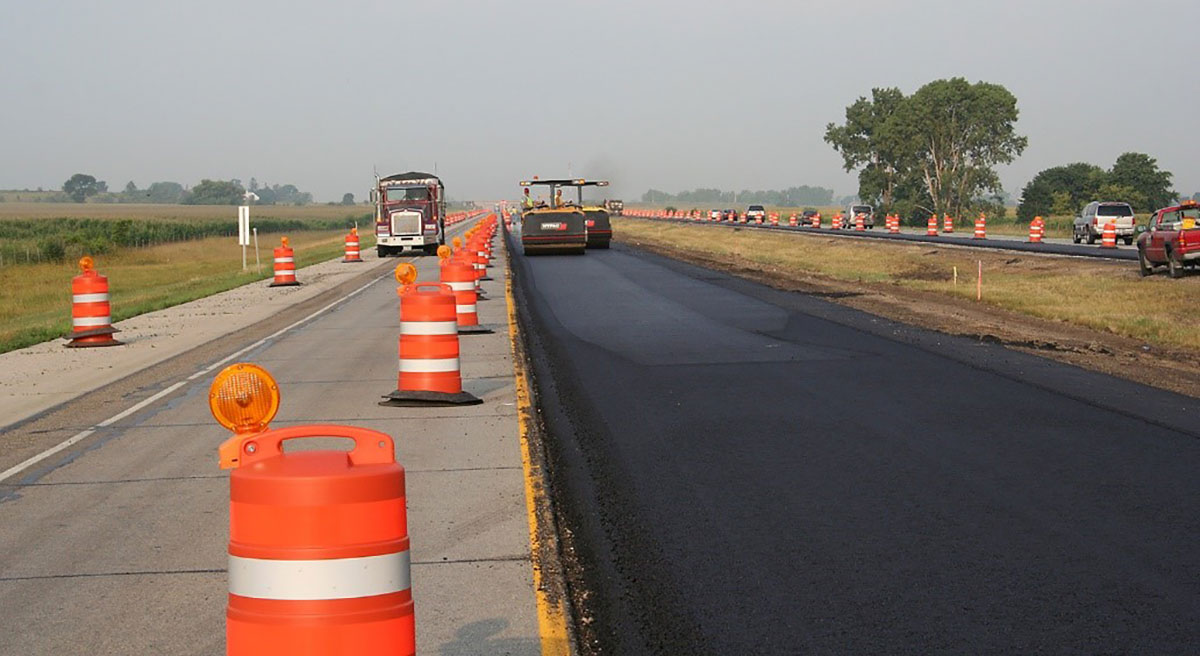 Asphalt Overlays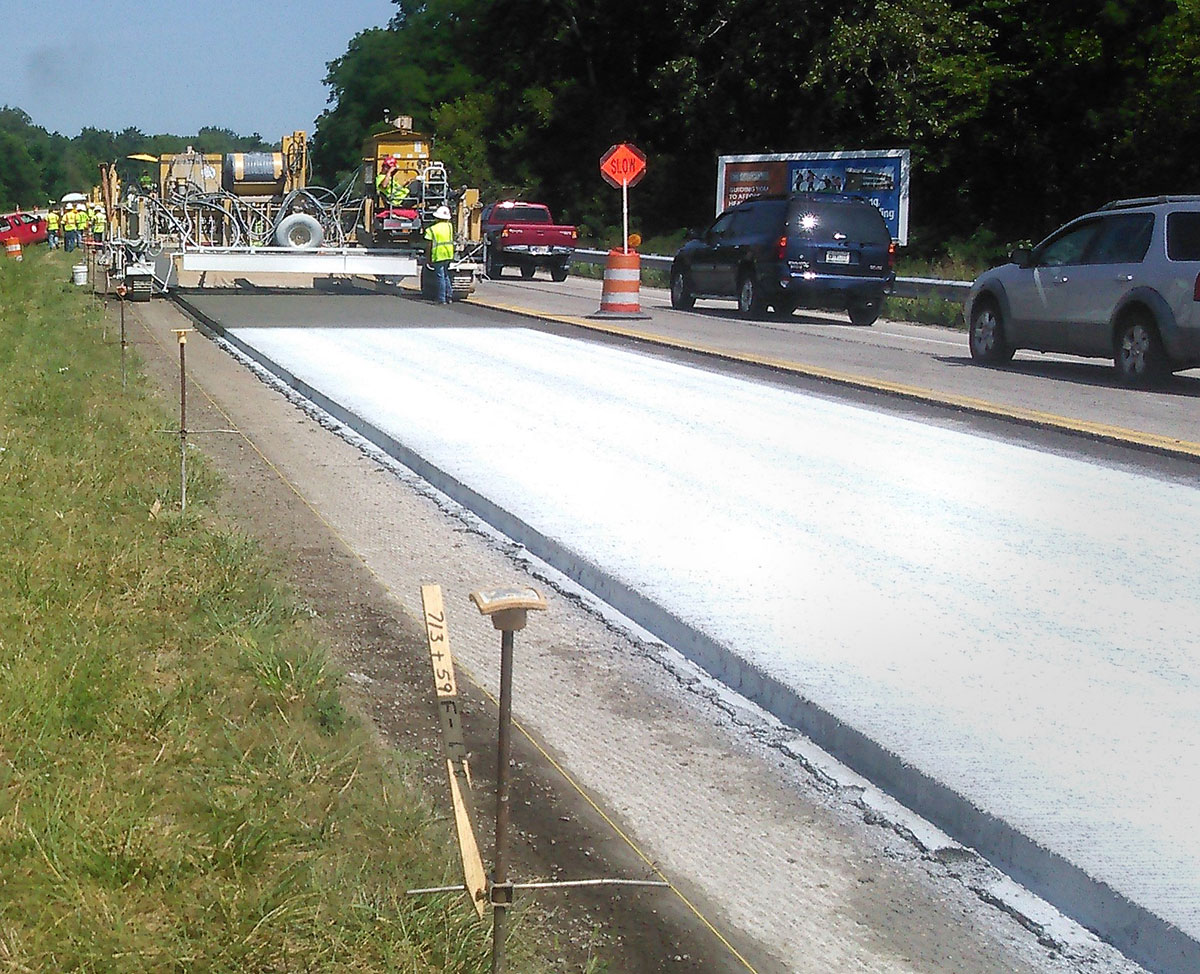 Concrete Overlays
The TOPS team provides technical assistance to help transportation agencies select the right overlay product for the right location. The team has created fact sheets on different types of overlays and will release several case studies and how-to documents later this year. View the TOPS EDC overview video and stay tuned for information on additional webinars and workshops.
To learn more about Targeted Overlay Pavement Solutions, contact Tim Aschenbrener (asphalt) and Sam Tyson (concrete), EDC-6 team co-leads or visit the team's EDC website. To stay connected with the TOPS team, join their mailing list to receive updates and new resources as they become available.
EDC Outtakes – TOPS
In EDC Outtakes–a series of short interview videos–State practitioners and FHWA personnel give insight into the current round of EDC innovations. In our latest edition, Tim Aschenbrener, TOPS team co-lead, discusses the need for TOPS and some of the benefits targeted overlays can bring agencies.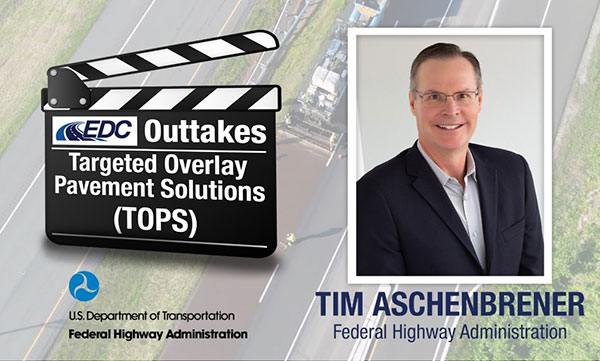 NCDOT Engages Mapping and Navigation Providers for Improved Traveler Information
The North Carolina Department of Transportation (NCDOT) has embraced crowdsourcing as a way to exchange real-time traveler information with road users in times of natural disaster. During Hurricanes Michael and Florence in 2018, North Carolina roads experienced unusual flooding and road closures. Realizing that mapping and navigation providers were not publishing accurate road closure information, the NCDOT set out to improve the way they engage navigation providers with timely and accurate information. NCDOT identified key points of contact with each provider and maintains relationships that can then be leveraged during emergencies. Because of their efforts, stakeholders now enjoy the benefits of better mapping information for closures, traffic incidents, new roadways, and truck routing.
To learn more about how crowdsourcing can help your agency improve traffic operations, contact James Colyar, Greg Jones, or Ralph Volpe with the FHWA Office of Operations.
EDC Safety Summit Series- Registration Now Open
Safety innovations have been a cornerstone of the EDC program since 2011, resulting in their rapid deployment and institutionalization, and the upcoming EDC Safety Summit Series will build on that momentum.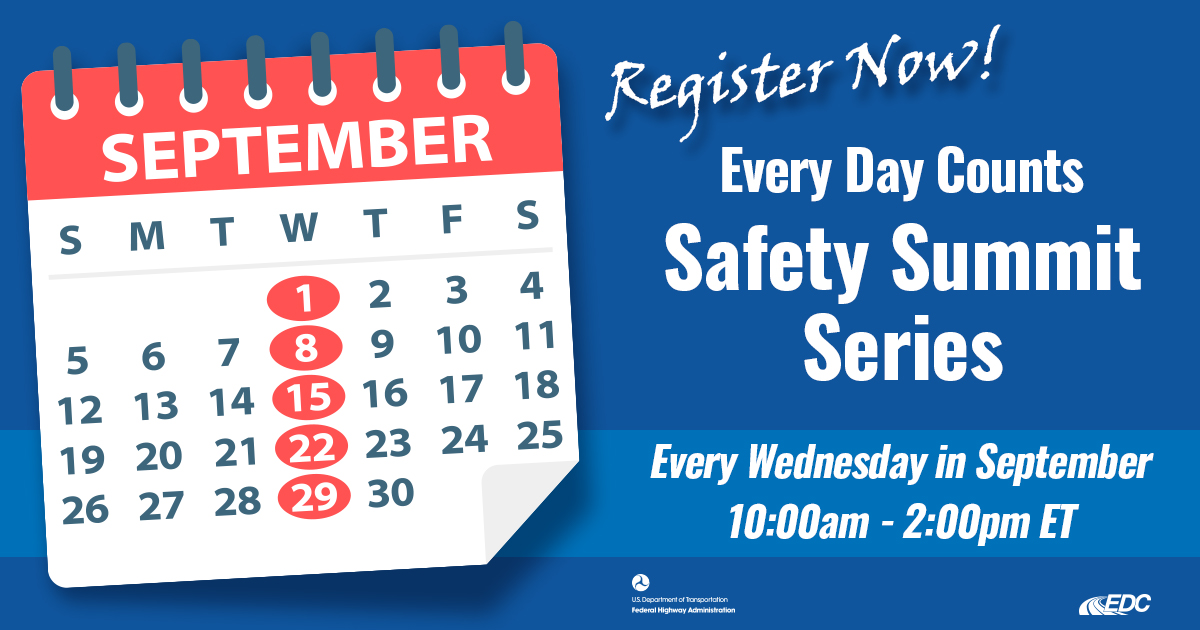 The summit series will highlight seven safety innovations and share how they can save lives. It will include opportunities to discuss hot topics with peers and establish relationships that can boost success now and in the future.
Register here for the summit, which will take place from 10 am to 2 pm ET each day and is open to all State, local, and tribal stakeholders. Participants can join for one or all five Wednesdays. Contact Karen King, FHWA Virginia Division, for additional information.
Stay Up to Date on the EDC Innovations That Interest You Most
EDC teams are always on the move! If you blink, you could miss out on important webinars, case studies, tools, videos, and more. To never miss information for the EDC innovations that interest you most, visit the subscription page and select the topics you'd like to receive updates on directly from the teams that coordinate them.
Recent bulletins:
Crowdsourcing for Advancing Operations – 7/29/21
Road Weather Management – 7/23/21
A-GaME – 7/23/21
Center for Local Aid Support – 7/22/21
Upcoming Events
Reducing Roadside Obstacles
August 12, 2021, 1:00-3:00pm ET Register
Project Bundling: The Business Process
August 17, 2021, 2:00-3:00pm ET Register
More Events >>
About EDC
Every Day Counts, a state-based initiative of the Federal Highway Administration's Center for Accelerating Innovation, works with state, local and private sector partners to encourage the adoption of proven technologies and innovations to shorten and enhance project delivery.
EDC News
is published weekly by the FHWA
Center for Accelerating Innovation
.
Recommended Citation:
U.S. Department of Transportation, Federal Highway Administration Every Day Counts: Innovation for a Nation on the Move
EDC News: August 5, 2021 Washington, DC:
https://doi.org/10.21949/1521801