Transportation Performance Management and MAP-21
FHWA is currently working with states and planning organizations to transition toward and implement a performance based approach to carrying out the Federal Highway Program known as Transportation Performance Management. Transportation Performance Management represents the opportunity to prioritize needs, and align resources for optimizing system performance in a collaborative manner. This transition supports the recent legislation "Moving Ahead for Progress in the 21st Century," also known as MAP-21. This legislation integrates performance into many federal transportation programs and contains several performance elements.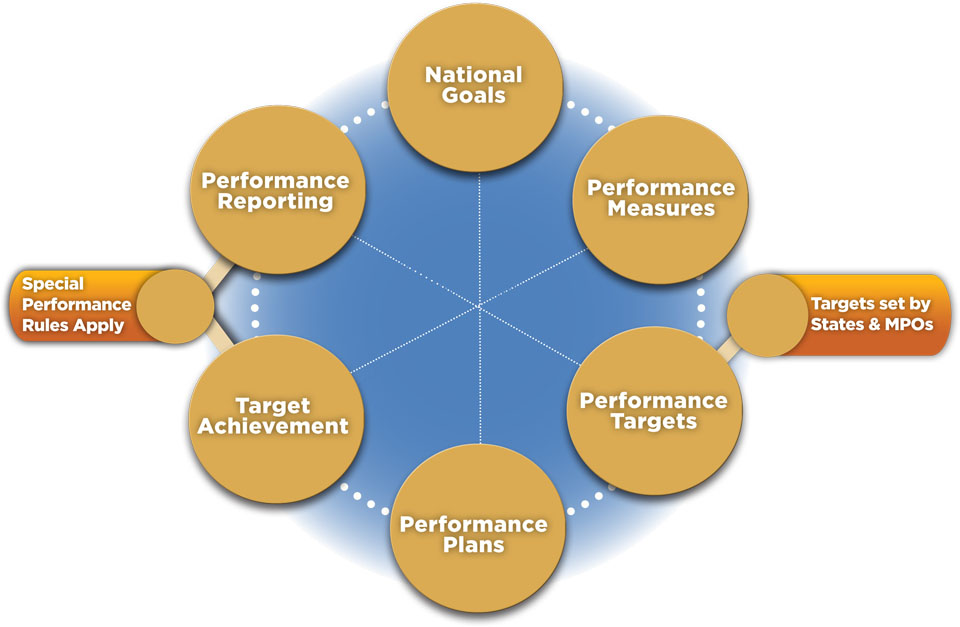 The FHWA -TPM team is organized to help with coordinating the alignment of MAP-21 requirements, providing guidance, resources and support for the coordinated development and implementation of performance targets and measures.