A Step Toward a Zero-Carbon Emissions Ferry Fleet
Hybrid Electric Ferry Conversion | Seattle, Washington
The Washington State Ferry (WSF) Hybrid Electric Ferry Conversion Project is part of a three-phase Washington State Department of Transportation (WSDOT) program to transition to a zero-carbon emissions ferry fleet. This project includes purchase of equipment needed for the conversion of two Jumbo Mark II Class (JMII) vessels to hybrid electric propulsion and integration of battery storage technology into the existing diesel electric propulsion systems. Two of the four diesel generator engines will be removed and the remaining diesel generator engines can recharge the vessels' lithium-ion battery banks powering the electric propulsion system. Ultimately, terminal-based recharging infrastructure will allow for shore-side charging and full-electric propulsion. This is the first step toward the goal of a zero carbon emissions fleet and will help WSF reduce its environmental footprint.
Sponsor: Washington State Department of Transportation
Project Type: Alternative Fuels and Vehicles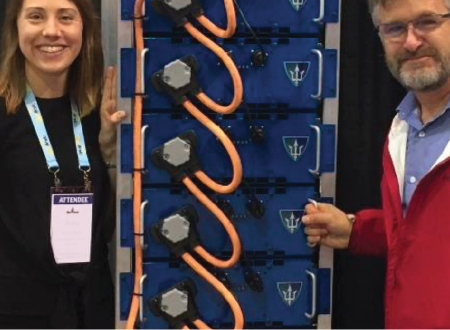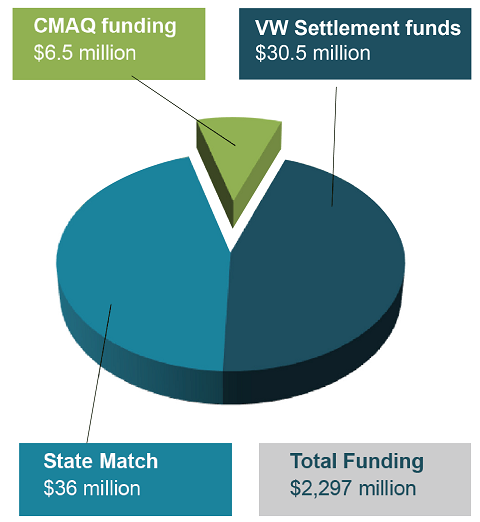 EMISSION BENEFITS:
| | |
| --- | --- |
| CO | 436 kg/day |
| NOx | 854 kg/day |
| PM2.5 | 44 kg/day |
* in 2017
PROJECT BENEFITS:
Reductions in fuel consumption. Selected ferries are two of the largest three vessels in the 22 vessel fleet, which account for 26 percent of total fuel consumption (5 million gallons of fuel/year).
Estimated $14 million savings in annual operating costs.
Emissions reduction benefits including reduction of carbon emissions by 25 percent.
Ferries were constructed in the 1990s and can be expected to operate for another 30-40 years. They are due for their 20-year propulsion system replacement which makes for minimal impacts on service.
Upgrades will reduce engine noise and vibration, with less impact on orca whales and other marine life.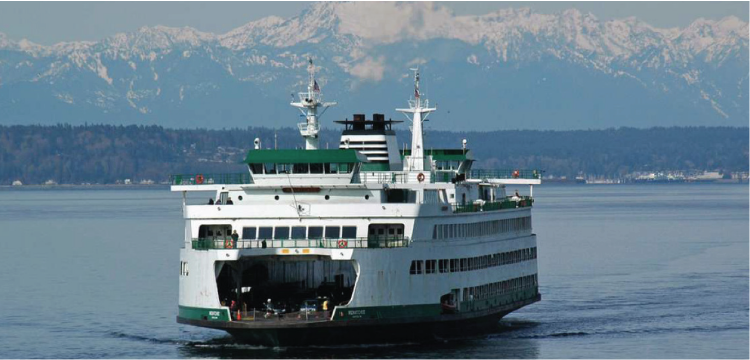 Disclaimer: The U.S. Government does not endorse products or manufacturers. Trademarks or manufacturers' names appear in this presentation only because they are considered essential to the objective of the presentation. They are included for informational purposes only and are not intended to reflect a preference, approval, or endorsement of any one product or entity.