Transportation Asset Management Case Studies
The Ohio Experience
Agency Facts
Central Office Hilltop Complex, Columbus, Ohio.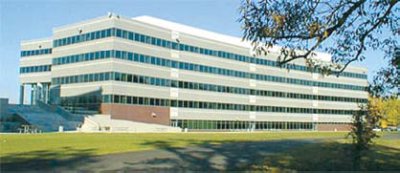 A Cabinet agency, ODOT was created by the Ohio General Assembly in 1905 with just four employees and an annual budget of $10,000. Today, ODOT has 5,666 employees and a biennial construction budget of just over $2 billion.
ODOT's director sits at the helm of the agency, with assistant directors overseeing three key functional areas: business management, transportation policy, and field operations. A deputy director manages each of the department's 12 districts. And, in a groundbreaking move in the late 1990s, ODOT worked with the State's 88 counties to do away with county superintendents and establish county managers who operate from the appropriate district office.
ODOT's mission is to provide a world-class transportation system that links Ohio to a global economy while preserving the State's unique character and enhancing its quality of life. The agency's values include customer focus, people, continuous improvement, integrity, agility, and data-based decision-making. Its goals consist of transportation safety; economic development and quality of life; efficient, reliable traffic flow; system preservation; and resource management. These goals and values are key to maintaining the 10th largest road system in the Nation. (The State's roadways are ODOT's key transportation asset.)
ODOT has established three categories for its expansive road system: 1) Priority, which comprises Interstate and four-lane divided highways; 2) Urban, which consists of State highways within municipalities; and 3) General, which are primarily two-lane highways across the State. The Priority system consists of 12,782 lane miles. While it comprises just 26 percent of the State's lane mileage, the Priority system handles 56 percent of the State's total vehicle traffic and 77 percent of the total truck traffic. By comparison, the Urban system contains 6,013 lane miles; the General system, 30,100.
In addition, ODOT has maintenance responsibility for 14,152 of the State's 44,153 bridges, with ODOT-responsible bridges accounting for more than 67 percent of the State's total bridge deck area. The department also oversees nearly 150 highway rest areas and 13 travel information centers and offers assistance to hundreds of airports and heliports, 6,000 miles of railroad track, 400 miles of navigable waters, and more than 50 public transit systems. Employees in 88 county garages and 120 outpost facilities work to keep motorists safe throughout the year.