In-place Pavement Density
About the Program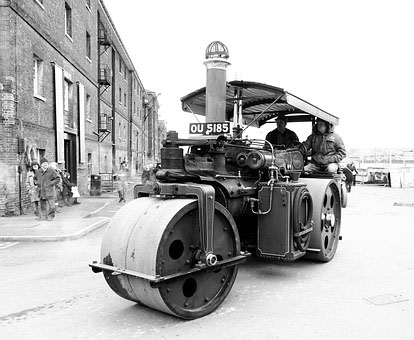 Proper compaction of an asphalt pavement is essential for long-term pavement performance. Studies indicate a 1 percent increase in density can extend the asphalt pavement service life by at least 10 percent.
Demonstration Project and Workshops
About the Project
Ten State DOTs constructed 38 pavement sections to determine if it would be possible to obtain at least 1 percent increase in in-place pavement density.
The FHWA Mobile Asphalt Technology Center (MATC) participated in 2 of the 10 projects, supporting the initiative through testing with the Asphalt Mixture Performance Tester (AMPT). Results showed that increases in density produced enhanced index properties (which can be used in a performance-engineered mix design) and longer lasting pavements through performance prediction software, such as AASHTOWare Pavement ME Design.
Of the 10 States:
8 achieved > 1.0% Gmm increase
7 achieved > 94.0% Gmm
6 achieved > 95.0% Gmm
2 had sections with density < 92.0% Gmm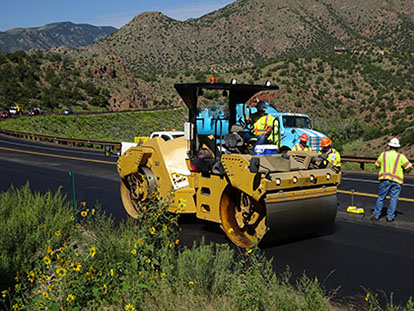 New York State DOT has a 5 percent incentive available on density alone. For 2015, the statewide average density was 94.1 percent. The standard deviation of projects statewide was 0.83.
As a result, 9 of the 10 participating States are making or discussing these specification changes. The number of states are shown in brackets [].
Improving method of measuring density [1]
Changing reference density [1]
Increasing minimum density [4]
Increasing the maximum density [1]
Changing the type of specification (e.g. PWL) [2]
Improving consistency with standard deviation [2]
Increasing incentives [3]
Changing mixture design requirements [5]
Including new technologies [2]
Nine additional State DOTs were selected to participate in a second phase. Please contact us if you'd like to find out whether your State DOT's density could be improved.
About the Workshops
Workshops about the demonstration project were delivered in 28 States to nearly 2,000 attendees in 2016 and 2017. Participants included representatives of State DOTs, Local Program Agencies, academia, and industry. Here's what one participant had to say:
"Please accept my enthusiastic THANK YOU for delivering the workshop. Everything went great, and I think it was very informative. I had several VDOT folks approach me and tell me how good they thought it was." - Robert Crandol, Assistant State Materials Engineer, Virginia DOT