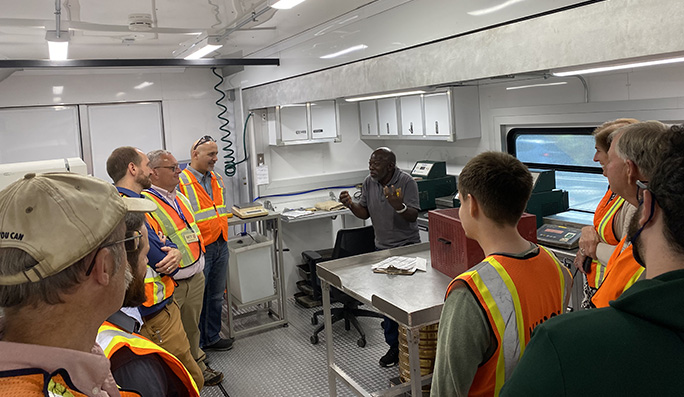 The MATC program is equipped to handle a diverse range of needs in a diverse range of places. We receive about 25 requests leading to 5 to 7 site visits annually.
The entire process for a visit takes about 6 months, including three to four weeks on site. It starts with a planning call, includes an on-site open house, closes with a technical assistance report approximately 90 days after the testing visit, and culminates with the 2-day Quality in the Asphalt Paving Process workshop held at the State DOT facility. Information is available for on-site space and power requirements for hosting a MATC laboratory visit.
Typical site visit process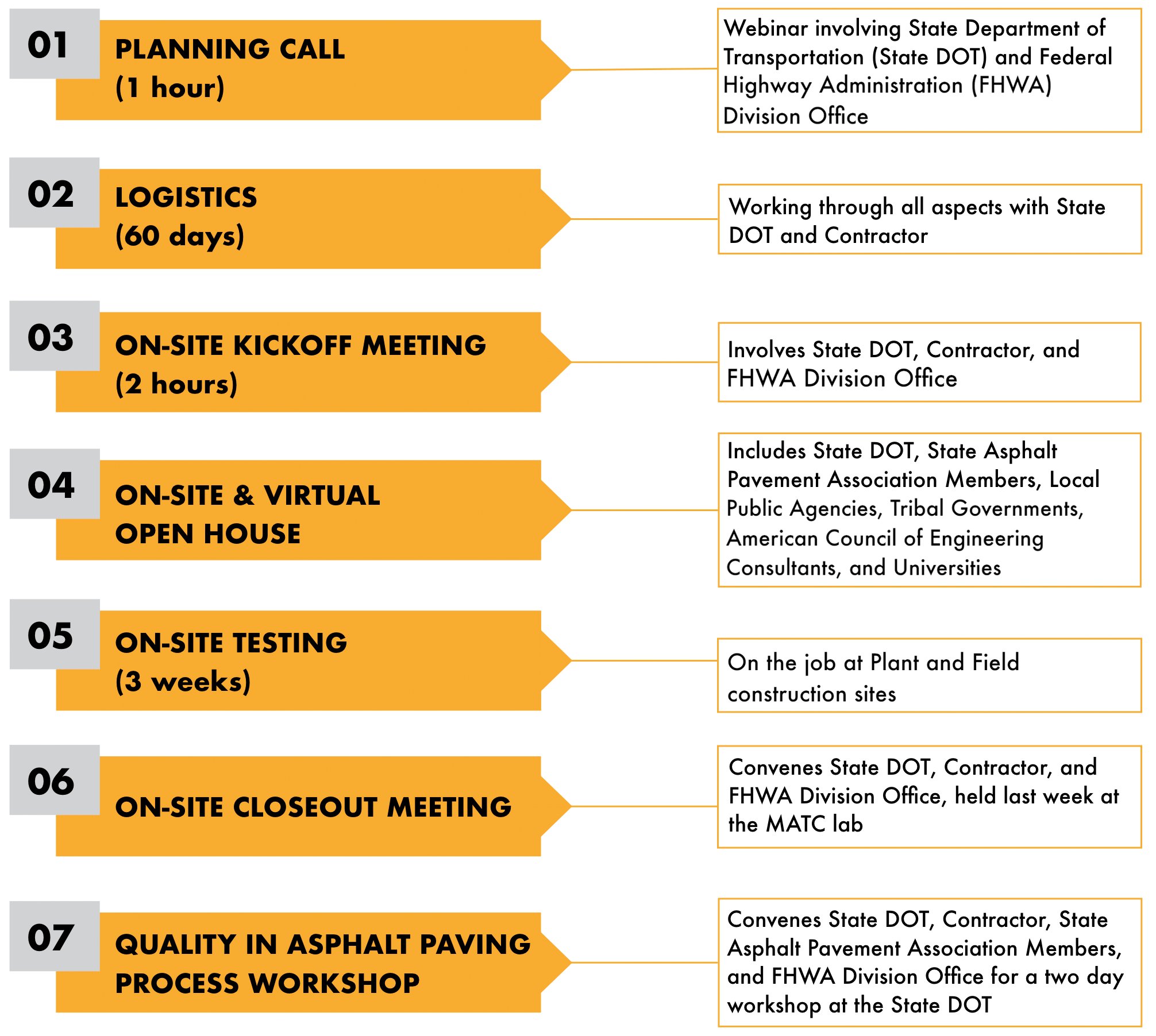 PLANNING CALL (1 hour) - Webinar involving State Department of Transportation (State DOT) and Federal Highway Administration (FHWA) Division Office

LOGISTICS (60 days) - Working through all aspects with State DOT and Contractor

ON-SITE KICKOFF MEETING (2 hours) - Involves State DOT, Contractor, and FHWA Division Office

ON-SITE & VIRTUAL OPEN HOUSE - Includes State DOT, State Asphalt Pavement Association Members, Local Public Agencies, Tribal Governments, American Council of Engineering Consultants, and Universities

ON-SITE TESTING (3 weeks) - On the job at Plant and Field construction sites

ON-SITE CLOSEOUT MEETING - Convenes State DOT, Contractor, and FHWA Division Office, held last week at the MATC lab

QUALITY IN ASPHALT PAVING PROCESS WORKSHOP - Convenes State DOT, Contractor, State Asphalt Pavement Association Members, and FHWA Division Office for a two day workshop at the State DOT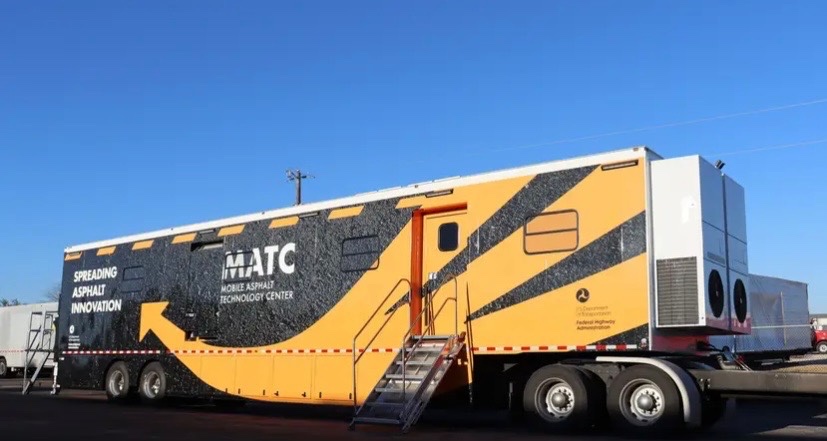 Who Benefits From an MATC Site Visit?
State DOTs
Federal agencies
Local Technical Assistance Program (LTAP) and local and tribal governments
Paving industry
Private or academic stakeholders
Anyone in the asphalt pavement community
Also, the MATC routinely presents information at meetings and conferences.
Reach out to the MATC today at FHWA-MATC@dot.gov to learn more.