Publication Number: FHWA-HRT-12-015
Date: July 2012
Printable Version (.pdf, 1 mb)
A Quick Introduction to Change Orders and Claims
Take the training you need at a time that's convenient for you with free online courses developed by the Transportation Curriculum Coordination Council (TCCC). The courses are offered through the Federal Highway Administration's (FHWA) National Highway Institute (NHI).
New courses include Change Orders, Claims, and Dispute Resolutions (Course No. FHWA-NHI-134110). Lesson 1 of the free 1-hour training offers an overview of change orders for transportation construction contracts. Topics covered include what constitutes a change in a contract, definitions for the different kinds of changes, regulations that affect changes, and FHWA's role in the change order process. Lesson 2 discusses claims that can result from change orders and the process for resolving disputes over claims, including defining claims and determining a claim's validity. Also discussed are strategies for avoiding disputes.
The training is designed for technicians and administrators who are responsible for change orders, claims, and the resolution of claims.
Launched in 2000, the TCCC is a partnership that includes representatives from FHWA, NHI, regional State training and certification groups, several American Association of State Highway and Transportation Officials subcommittees, and industry associations. More than 70 online training courses developed by the TCCC are available from NHI. All TCCC courses are reviewed every 2 years and updated if needed. If there is a change in a specification or method used in a course, that course is updated as soon as possible.
New TCCC courses under development include training on earthwork excavation, rock stabilization, and compaction inspection. For more information on the course content, contact Julie Trunk at FHWA, 202-366-4639 (email: julie.trunk@dot.gov). To take the Change Orders course, visit www.nhi.fhwa.dot.gov. Details on other online TCCC training opportunities can be found at www.nhi.fhwa.dot.gov/training/course_search.aspx (click on "View All Available Web-Based Training Courses"). For more information on the TCCC, visit www.tccc.gov. Updates on new TCCC courses will be posted as information becomes available.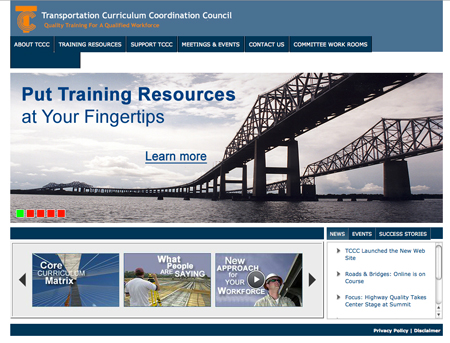 To learn more about TCCC training courses, visit www.tccc.gov.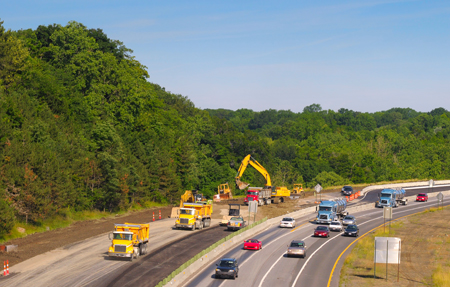 FHWA's free online training offers an overview of change orders for transportation construction contracts. (Photo credit: © www.iStockphoto.com/Kenneth Sponsler)