ACTT Workshop: Minnesota
June 14-16, 2004, Minneapolis, Minnesota
Chapter 2: Project Details
2.1 Corridor Description
The proposed I-35W and Highway 62 project will entirely reconstruct I-35W between 42nd Street in Minneapolis and 66th Street in Richfield, including the interchange and Commons with Highway 62. Reconstruction along Highway 62 extends from Penn Avenue to Portland Avenue and includes the Commons, which will be reconfigured to provide separate roadways for both I-35W and Highway 62 and eliminate the shared lanes. Traffic volumes are expected to increase to 250,000 vehicles per day along I-35W, and the project area currently experiences severe congestion, with crash rates up to five times the average for the metropolitan urban freeway system. The project area, shown in Figure 1, is predominantly residential with a few isolated commercial and industrial areas, resulting in limited ability to expand the right-of-way without significant impact. The project is scheduled to be constructed over 4 years and involves reconstructing 6 mi (9.6 km) of I-35W, 2 mi (3.2 km) of Highway 62, and nine interchanges.
2.2 ACTT Goals
The following goals of the ACTT Workshop are listed by skill set.
2.2.1 Right-of-Way and Utility
Minimize right-of-way takings:
Number of takings.
Impacts of roadway to adjoining properties.
Coordinate between right-of-way, design, utilities, construction, and railroads.
Complete right-of-way acquisition to meet project schedules:
Urban areas.
Public interest finding letters.
Consultant usage.
Layout versus footprint concepts.
Minimize number of utility relocations:
Subsurface utility engineering.
Accelerate utility relocations to meet project schedules:
Master utility agreements.
Right-of-way available for utility relocations.
Minimize impacts to the environment:
Building demolitions.
Utility relocations.
2.2.2 Structures
Reduce construction time for structural portions of the project.
Evaluate alternative wall/bridge types.
Review precast section placement.
Identify the staging areas for precast sections.
Reduce the cost of structures.
Minimize roadway closures.
Identify environmentally friendly construction.
2.2.3 Construction
Review the project staging.
Review alternate material types.
Identify the contractor staging areas.
Minimize the environmental impacts.
Minimize lane closures/complete closure.
Minimize the impact to traffic.
Evaluate multiple contracts versus one large contract.
Minimize cost.
Minimize duration.
Complete the segments during the construction season.
2.2.4 Innovative Contracting
Identify new contracting methods to encourage the contractor to speed up construction.
Refine A + B specifications.
Identify contract administration methods that allow for better utilization of state personnel.
Accelerate the decisionmaking processes on the project.
2.2.5 Geotechnical/Materials
Use new methods and materials that allow for faster construction.
Review new materials testing methods that reduce the time involved or personnel requirements.
Review the vibration monitoring needs.
Review mechanically stabilized earth (MSE) walls and footing types for retaining walls.
Assure the reclamation of contractor pit sites.
2.2.6 Traffic/ITS/Safety/Public Relations
Identify Incident Management Systems (ITS innovations).
Evaluate media relations—keep the public informed (coordination effort).
Reduce or eliminate work zone congestion.
Minimize lane closures versus complete closure.
Review the project staging.
Minimize the work zone cost growth.
2.2.7 Environment
Identify the air quality issues—standards, regulations.
Identify the ozone precursors—project specific versus regional.
Identify fine particulate matter—project specific versus regional.
Identify the air toxins—project specific versus regional.
Identify the water quality issues—grit chamber effectiveness.
2.3 Project Goals and Objectives
The objectives and goals of the project are to:
Limit the closures of major traffic movements to 8 weeks during construction.
Increase highway capacity.
Minimize right-of-way acquisition.
Provide an advantage for bus transit.
Reconstruct an aging facility.
2.4 Proposed Improvements
The proposed I-35W and Highway 62 project expands capacity along 6 mi (9.6 km) of I-35W and 2 mi (3.2 km) of Highway 62 with an estimated construction cost of $208 million.
The proposed design includes the following:
Adding a high occupancy vehicle (HOV) lane along I-35W for the entire project length.
Adding a general purpose lane along I-35W north of Highway 62.
Adding two dedicated Highway 62 lanes in each direction separated from I-35W in the Commons.
Providing for a future expansion of Highway 62 east and west of this project.
Reconfiguring interchange access at several locations.
Providing for a future bus rapid transit station within the median area at the 46th Street interchange.
Constructing extensive retaining walls.
Installing noise barriers.
Replacing storm sewers.
Creating water quality treatment basins.
Reconstructing several municipal sanitary sewers and water mains.
Figure 2. Proposed Design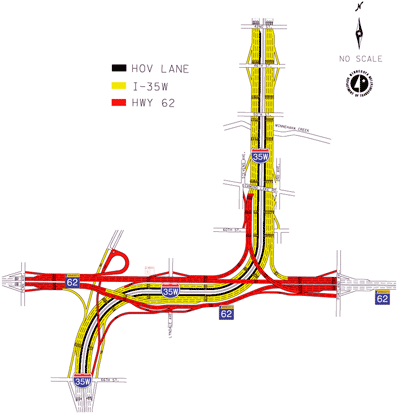 Figure 2 shows the proposed schematic design.
2.5 Project Background
The I-35W and Highway 62 project has a long and controversial history dating back to its original design and construction during the 1950s and 1960s. Some of the project's design considerations prior to the ACTT workshop were:
The planned I-35W alignment was altered to share lanes with Highway 62 in the Commons during the late 1950s and early 1960s.
The proposed reconstruction of 18 mi (28.8 km) of I-35W described in the 1995 Environmental Impact Statement (EIS) included light rail transit (LRT), park and ride lots, and HOV lanes, but was cancelled for lack of funding.
A 1996 EIS addendum described a smaller project (referred to as the "Deferred Project") that was considered the minimum safe alternative. It added an HOV lane from 42nd Street in Minneapolis south to I-494.
The 2001 Minnesota Legislature directed Mn/DOT to defer the project in response to the proposed lengthy closures of major traffic movements during the 4-year construction period.
The 2002 concept, prepared during late 2001 in response to the 2001 legislative directive, reevaluated the project.
The 2001 legislature directed Mn/DOT to develop alternatives that satisfied the following goals for the I-35W and Highway 62 project's reevaluation:
Keep construction closures to a minimum.
Provide an advantage for bus transit.
Add capacity.
Do not reduce access to less than that proposed by the Deferred Project.
No additional right-of-way takings beyond what was needed for the Deferred Project.
Mn/DOT provided a final report of the reevaluation to the Legislature on January 28, 2002. The report summarized the findings of the reevaluation, noting that the 2002 concept satisfied most of the project goals established by the Legislature.
2.5.1 Project Challenges
The junction between I-35W and Highway 62 is one of the most heavily traveled and congested points in the metropolitan highway system. The I-35W and Highway 62 Commons, where I-35W and Highway 62 share lanes between the I-35W/Highway 62 east interchange and the I-35W/Highway 62/TH-121 west interchange, carries an average of more than 150,000 vehicles per day with 214,000 vehicles using the interchanges. Available capacity in the project area is exhausted during the morning and afternoon peak periods (approximately 6 hours per day), and the facility is congested for several hours a day beyond the traditional peak hours.
The capacity and operational problems are compounded by the many forced weaving movements and left exits in the Commons. These operational problems contribute to crash rates on the Commons that are up to five times higher than the average for metropolitan urban freeways. As congestion increases along I-35W and Highway 62, drivers attempt to bypass the area by using local streets, which results in increased congestion and accidents on the local street network. This aging freeway segment requires major, ongoing maintenance and cannot be brought up to today's design standards without complete reconstruction.
Reconstruction of the I-35W and Highway 62 project poses several challenges, including:
Legislative Requirements. The 2001 Minnesota Legislature identified several requirements for the current project (as noted above). Balancing these requirements resulted in the current design, which adds highway capacity and minimizes right-of-way takings. The proposed project staging will allow closures for major improvements to be held to less than the mandated 8-week maximum.
Traffic Operations. The I-35W and Highway 62 corridors run parallel in the Commons for nearly .75 mi (1.2 km), sharing lanes with a local access interchange and a railroad crossing within the Commons area. There are four other local access interchanges immediately adjacent to the Commons. Separating the two highways is vital to protect the operations of I-35W. Reducing or eliminating weaving movements is complicated because designers want access to be equivalent to the Deferred Project, yet right-of-way takings are to be minimized.
Right-of-Way. The existing right-of-way corridors are narrow and cut through fully developed residential areas. Furthermore, additional right-of-way takings are to be minimized. Shallow groundwater tables and the project area's geology preclude tunneling, and concerns over noise and visual impacts coupled with cost and winter maintenance activities rule out stacking the two highways in the Commons. These constraints led to the current design that separates the two freeways within the Commons yet minimizes the need for additional right-of-way.
Highway Traffic Volumes. Traffic volumes within the Commons are projected to increase from 214,000 to 306,000 vehicles per day by 2030.
Design Standards. The existing I-35W and Highway 62 do not meet current design standards at several locations:
Two large horizontal curves along I-35W currently do not meet the 55 mph design speed.
A crest vertical curve just east of Penn Avenue along Highway 62 currently does not meet the 55 mph design speed (with a 6-inch object height for stopping sight distance).
Several existing bridges do not meet current vertical clearance requirements.
The proposed design must meet a minimum 55 mph for both I-35W and Highway 62.
Aesthetic Enhancements. The Deferred Project identified aesthetic enhancements, and those recommendations remain valid. However, limited funding at that time prevented implementation of some of the enhancements. Mn/DOT's cost participation policy will guide negotiations with Minneapolis and Richfield to identify any enhancements and related city cost participation for the current project.
Municipal Consent. Minnesota state law requires approval from communities when state highway projects increase capacity, require right-of-way, or change access. Because the I-35W and Highway 62 project proposes to do all three of these, municipal consent is required from the Cities of Minneapolis and Richfield. Minneapolis policy makers continue to voice a preference for mass transit improvements over highway capacity improvements. (Note: Minneapolis disapproved the project at their September 3, 2004, council meeting.) Consent is anticipated from Richfield policy makers. (Note: Richfield approved the project at their August 10, 2004, council meeting.)
2.5.2 Public and Agency Involvement
A prominent component of the I-35W and Highway 62 project development has been the public and agency involvement. Agency involvement has included both a Technical Advisory Committee (TAC) and a Policy Advisory Committee (PAC) as well as coordination with review agencies.
The TAC was established to provide technical input on the proposed project and included the following organizations:
Cities of Minneapolis, Richfield, Apple Valley, and Edina.
Metropolitan Transit Commission.
Hennepin County.
FHWA.
Metropolitan Council.
Mn/DOT.
SRF Consulting Group, Inc.
This committee met frequently during the development of the project to discuss design concepts and related potential impacts/issues.
The PAC was also established and included the following organizations:
City council members from Minneapolis and Richfield.
County Commissioners from Dakota and Hennepin Counties.
State legislators.
Metropolitan Council.
Mn/DOT.
SRF Consulting Group, Inc.
This committee met at key times during the project development process to discuss the design, potential impacts, and related issues.
Public involvement efforts included project newsletters, a Web site, numerous public open houses, and the public hearings held the evenings of the ACTT Workshop as part of the Minnesota Municipal Consent process. Additionally, numerous neighborhood meetings were held to discuss concerns regarding access, construction impacts, transit, and right-of-way acquisition.
2.5.3 Design Development
The I-35W and Highway 62 project has a long history of development. The final report that reevaluated the project after the Legislature deferred the previous project was provided to the Legislature on January 28, 2002. It identified a concept that met the goals established by the Legislature for the project's reevaluation. This is referred to as the 2002 Concept. Design development that has been completed since the 2002 Concept is summarized in the following table.
| Concept | Timeframe | Description |
| --- | --- | --- |
| Refined Concept | February 2003 to April 2004 | Evaluation of numerous concept alternatives was completed to address capacity, operational, and access questions. |
| Municipal Consent | April 2004 to September 2004 | Selection of the preferred concept allowed further refinement to prepare a design layout that satisfied the requirements for Minnesota's Municipal Consent Statute. The design layouts were provided to Minneapolis and Richfield on April 16, 2004. A decision from the cities is required by September 15, 2004. |
| Mn/DOT Staff Approved Layout | May 2004 | The design layout prepared for municipal consent continued to be developed and was submitted for official Mn/DOT review and approval on May 28, 2004. |
Figure 3. View of Commons from TH 121 area looking east toward Lyndale Avenue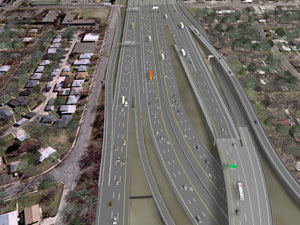 Figure 4. View of Commons from Wentworth Avenue looking at east interchange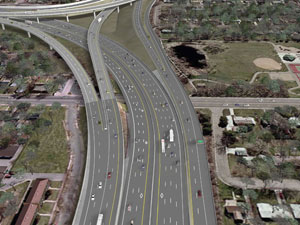 As part of the design development process, detailed traffic operations analyses were performed using computerized traffic simulations, and a graphic simulation was made available at several public meetings. A computerized visual animation was also prepared that depicted the existing and proposed conditions, and this was also presented at several meetings. Two frames from the visual animation, depicting the proposed conditions looking east along the Crosstown Commons from above the TH-121 area and from Wentworth Avenue, are shown in Figures 3 and 4.
2.5.4 Value Engineering
Value Engineering is a program to improve quality, reduce project costs, foster innovation, eliminate unnecessary and costly design elements, and ensure efficient investments. Mn/DOT performed this ACTT Workshop to satisfy the Value Engineering requirements for the project.
During design development, SRF Consulting Group, Inc., incorporated the principles of Value Engineering to provide "continuous" Value Engineering to the project. Specific items that were analyzed in cooperation with Mn/DOT during design development included:
The results of these analyses have resulted in project costs being reduced by $14 million, which is already reflected in the $208 million project estimate. As design development continues through detail design, opportunities to further reduce project costs and enhance the quality will be studied and incorporated as appropriate.
Items
Considerations
Bridge types
Steel versus concrete.
Girder versus box.
Precast versus cast in place.
Retaining wall types
Cast in place:

Spread footing.
Piled footing.

Mechanically Stabilized Earth (MSE).
Tie-back diaphragm.
Storm water runoff
Water quality treatment.
High flow diversions.
Noise wall types
Wood.
Precast concrete.
2.5.5 Environmental Documentation
An Environmental Assessment (EA) and Section 4(f) Evaluation are required for the I-35W and Highway 62 project. The EA was approved by the FHWA on June 24, 2004. Because the area surrounding the project is fully developed, little impact to the natural environment is anticipated. However, two project impacts have been identified:
The project will have an impact on a neighborhood park in Richfield, but early coordination with the Richfield Park Board has identified potential mitigation measures.
The existing I-35W bridges over Minnehaha Creek and Parkway need to be replaced with wider bridges, which would reduce natural lighting beneath them. Mn/DOT has proposed increasing the opening between the bridges from 8 to 14 feet to allow additional natural light to pass between the bridges.
2.6 Project Status
The current status of the project is presented in the following table.
| Task | Date |
| --- | --- |
| Design layouts provided to Cities of Minneapolis and Richfield. | April 16, 2004 |
| Design layouts submitted for Mn/DOT staff approval. | May 28, 2004 |
| Environmental Assessment (EA) approved. | June 24, 2004 |
| Public hearing for comment on EA. | July 22, 2004 |
| Public comment period on EA ends. | August 19, 2004 |
| Municipal consent process scheduled to conclude. | September 2004 |
| Interstate Access Modification Request (IAMR) is 80 percent complete. | Summer 2004 |
| Final design is in progress. | Summer 2004 to Fall 2005 |
| Bid letting scheduled. | Spring/Summer 2006 |