Transportation Asset Management Case Studies
LCCA: The Georgia Experience
6. What Has Georgia Learned?
First and foremost, GDOT plans to partner with FHWA on enhancements for RealCost so that they can standardize on a tool, especially since the FHWA and NHI have expanded their RealCost training courses. As noted earlier, attracting and retaining staff to run customized software has become a major issue for the agency.
Evaluating the timing of the LCCA in the project development process is also high on the DOT's to-do list. Once GDOT decides on the timing of the pavement selection process, the agency plans to evaluate the weighting of the 10 factors used in its decision matrix, as changing the weights often affects the rating of various design alternatives.
GDOT has partnered with the Georgia Institute of Technology to develop performance curves for its pavement assets, assembling data for the project from over 25 years of historical records. This initiative will assist in refining strategies for the timing of maintenance and rehabilitation activities and identify factors that influence GDOT's Pavement Condition Evaluation System (PACES) ratings.
In addition, GDOT is striving to consolidate its databases for analyzing highway data. This will make the pavement engineers' job easier and give validity to GDOT's timelines for pavement selection and roadway preservation activities.
Whatever happens, GDOT and FHWA are pleased with the process of refining Georgia's LCCA process. "LCCA has value," says Coley. "It helps us make informed decisions that can be presented and defended."
Figure 7: The total score breakdown per decision factor from Georgia's LCCA on I-85.


Additional information is available from the following:
J.T. Rabun
Bureau Chief, Quality Administration Bureau
Georgia DOT
404-363-7583
jt.rabun@dot.state.ga.us
Nathaniel Coley
LCCA Program Manager
FHWA, Office of Asset Management
202-366-2171
ncoley@dot.gov
https://www.fhwa.dot.gov/infrastructure/asstmgmt/lcca.cfm
Photography Credit
All photos with the exception of the front cover photo
are courtesy of the Georgia Department of Transportation.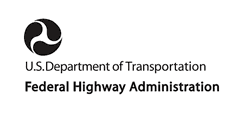 Office of Asset Management
Federal Highway Administration
U.S. Department of Transportation
400 Seventh Street, SW, HIAM-1
Washington, DC 20590

Telephone: (202) 366-0392
Fax: 202-366-9981
https://www.fhwa.dot.gov/asset
FHWA-IF-07-009