ACTT III - The Third Year Report of the Accelerated Construction Technology Transfer Program
Skill Sets Represented at ACTT Workshops
The Skill Sets
The Recurring Recommendations
The Contacts

As State DOTs assume ownership of the ACTT process and incorporate it into routine project development activities, the number of recommendations that will be applicable to other State and national projects will multiply, accelerating the adoption of innovative solutions nationwide. This section displays the skill sets utilized at the 10 workshops from November 2004 through October 2005 and presents recurring recommendations from eight of the skill sets. It offers primary areas of focus for Environment and Roadway/Geometric Design, where the recommendations focused on the unique needs of the owner agency. This section also supplies contact information for the skill set team leaders.
Skill sets utilized by each state DOT
Workshop State DOT
Innovative Contracting / Financing
ROW / Utilities / RR Coord.
Geotech. / Mat.s / Accel.
Testing
Traffic Eng. / Safety / ITS
Struct.
Roadway / Geometric Design
Long Life Pave'ts / Maint.
Constr.
Env't
Pub. Rel.
GA
Yes
No
No
Yes
Yes
Yes
No
Yes
No
Yes
RI
No
No
Yes
Yes
Yes
Yes
No
Yes
Yes
No
UT
Yes
Yes
Yes
Yes
Yes
Yes
No
Yes
No
Yes
IA
No
No
No
No
Yes
No
No
Yes
No
No
NV
Yes
Yes
No
Yes
Yes
Yes
No
Yes
Yes
Yes
OR
Yes
Yes
Yes
Yes
Yes
No
Yes
Yes
Yes
Yes
NY
Yes
No
No
Yes
Yes
No
No
Yes
No
Yes
IA (I-80 / I-29 / I-480)
Yes
Yes
Yes
Yes
Yes
Yes
Yes
Yes
No
Yes
WI
Yes
Yes
Yes
Yes
Yes
Yes
No
Yes
Yes
Yes
IA/IL
Yes
Yes
Yes
Yes
Yes
No
Yes
Yes
No
Yes
Innovative Contracting/Financing
The innovative contracting group explores state-of-the art contracting practices and strives to match them with the specific needs of the project. The innovative financing team's primary goals are to align potential financing options with project goals; match anticipated cash flow with project management; and provide options for managing competing priorities for existing resources.
Recurring Findings and Recommendations
Consider public-private partnerships (PPP) - private equity or debt.
Use cost-plus-time (A-plus-B) bidding, cost-plus-time-plus-quality (A-plus-B-plus-Q, A-plus-B-plus-C) to shorten the construction schedule.
Use incentives/disincentives for construction time.
Implement traffic management incentives and disincentives, i.e., lane rentals, travel time, etc.
Include quality assurance/quality control (QA/QC) specifications and quality-based incentives.
Include performance specifications.
Require a pavement warranty.
Host a mandatory pre-bid meeting/orientation conference.
Hold pre-construction workshops with a third-party coordinator.
Set up an advisory team/dispute review board to facilitate resolution of issues.
Shortlist qualified contractors; use qualifications-based selection process.
Consider an owner-controlled insurance program, or OCIP.
Consider construction manager (CM) at risk.
Consider advance contracts for items such as utilities, right-of-way, ramps/overpasses, etc.
Provide a no-excuse bonus.
Have a dedicated single project manager
Contact:
Gerald Yakowenko, P.E.
Skill Set Team Leader
(202) 366-1562
gerald.yakowenko@fhwa.dot.gov

ROW/Utilities/Railroad Coordination
The group's primary role is to ensure that ROW, utilities and railroad work comply with State laws and procedures. The team must also consider the numbers and types of businesses and residences impacted by a project and evaluate the ready availability of additional right-of-way.
Recurring Findings and Recommendations
Provide early identification and location of utilities. Advance ROW and utility work as much as possible.
Avoid conflicts and relocations wherever possible.
Conduct a consultant utility review as part of roadway design to ensure there are no known utility conflicts. Use a consultant to develop a work plan and ensure that the work gets done.
Have major utilities at the design table/planning phase.
Build common ducts/DOT-owned conduit crossings.
Consider level A Subsurface Utility Engineering (SUE) where appropriate.
Coordinate regularly (daily, if needed) with the railroad.
Identify and acquire special properties. Have a relocation plan in place early.
Contact:
Kathy Facer
Skill Set Team Leader
(785) 267-7299 ext. 05
kathleen.facer@fhwa.dot.gov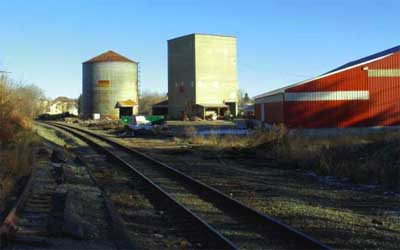 Geotechnical/Materials/Accelerated Testing
The geotechnical team explores subsurface conditions to determine their impact on the project; pursues options for expediting materials acceptance and contractor payment; and evaluates the use of innovative materials in accordance with project performance goals and objectives.
Recurring Findings and Recommendations
Consider subsurface explorations, seismic issues and lab testing.
Use mechanically stabilized earth (MSE) walls: two-stage, modular block, etc.
Rubblize existing pavement.
Recycle existing material.
Reuse foundations and/or piers.
Stabilize sub grade with fly ash, lime, cement or other available additives.
Consider flowable fill, foamed concrete and geofoam.
Implement a geotech database.
Implement a quality assurance/quality control (QA/QC) program.
Utilize intelligent compaction equipment.
Contact:
Barry Siel
Skill Set Team leader
(720) 963-3208
barry.siel@fhwa.dot.gov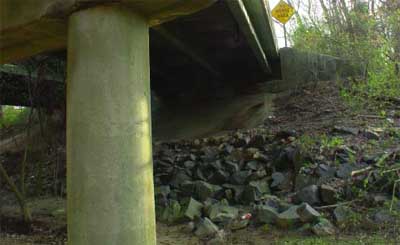 Traffic Engineering/Safety/ITS
The traffic engineering team strives to enhance safety; improve traffic management; and explore technologies, including ITS systems, that will communicate real-time construction information to the public.
Recurring Findings and Recommendations
Conduct an origin-destination study.
Prepare traffic impact statement/concept of operations.
Prepare for closures, the use of alternate routes and the use of alternate modes of transportation, i.e., transit services, employer-based programs, etc.
Upgrade alternate routes. Provide for turn-lane improvements and ramp enhancements.
Use barrier or buffer lane separation.
Implement enforcement/crash investigation sites. Build emergency pullouts.
Coordinate with local jurisdictions and emergency responders.
Have a stronger police presence.
Have a pre-defined incident response plan, and use an incident detection system.
Utilize an on-call wrecker service/DOT highway helpers, i.e., HERO.
Develop a worker safety plan/provide agency and contractor work zone training.
Provide real-time travel information.
Install and use ramp meters.
Utilize smart work zones.
Use late lane merge.
Use dynamic message signs (DMS), closed circuit TV (CCTV) and detectors to support lane operations.
Provide better traffic signal coordination.
Utilize off-peak rolling road closures, weekend closures, directional closures, etc.
Provide contractor incentives/disincentives, i.e., lane rentals.
Utilize highway advisory radio, or HAR.
Coordinate with 511.
Monitor work zone safety.
Require the contractor to create an incident management plan.
Contact:
Chung Eng
Skill Set Team Leader
(202) 366-8043
chung.eng@fhwa.dot.gov
Structures
The structures skill set focuses on accelerating the construction of structures. Their task is to identify the most accommodating types of structures and materials that will meet design requirements and minimize adverse project impacts.
Recurring Findings and Recommendations
Provide contractor incentives/disincentives.
Utilize precast/prefabricated components such as full depth decks, partial depth decks, decks with girders, substructures and barriers.
Re-use existing piers/substructures.
Use MSE walls.
Utilize high performance steel (HPS).
Utilize high performance concrete (HPC), i.e., lightweight concrete, self consolidating concrete, etc.
Use integral abutments.
Utilize integral overlays.
Utilize horizontal skidding or longitudinal launching.
Consider using barges.
Utilize self propelled modular transporters (SPMTs).
Use temporary bridge structures.
Standardize design.
Apply corridor-wide visual guidelines.
Aim for a 75- to 100-year design life.
Contact:
Vasant Mistry
Skill Set Team Leader
(202) 366-4599
vasant.mistry@fhwa.dot.gov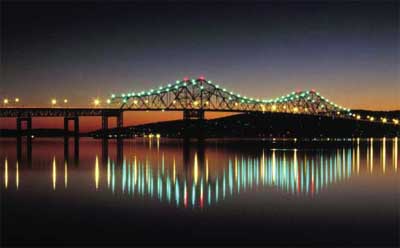 Roadway/Geometric Design
The roadway team evaluates proposed geometrics and identifies the most accommodating product with the minimum number of adverse impacts.
Recurring Findings and Recommendations
The roadway/geometric design teams' recommendations were so project-specific that, at one workshop (Project NEON in Nevada), the group recommended a collector-distributor (C-D) road over the current hybrid configuration; whereas at another ACTT gathering (Pawtucket Bridge No. 550 in Rhode Island), the geometric design skill set recommended a series of reconfigurations over the proposed C-D road.
The group's notes on the Pawtucket Bridge No. 550 Project provide an excellent illustration of the project-specific approach.
The team identified the following issues with the proposed C-D road:
The close spacing between the George Street and Vernon Street on-ramps.
The merging of the George Street on-ramp on a curve.
The widening needed on the George Street overpass to accommodate the proposed C-D road.
The lack of improvement to the conditions at the George Street/I-95 northbound on-ramp.
The unnecessary weave on the proposed C-D road.
Alternative to C-D Road
Eliminate George Street northbound on-ramp.
Make Division Street a one-way traveling east.
Have westbound traffic use Main Street in the downtown area.
Improve the School Street area.
Build a roundabout connecting Division Street, Prospect Street and School Street.
Straighten the alignment of School Street.
Reconfigure George Street and local service roads such as Grace Street eastbound and Marrin Street west bound, and connect Marrin Street to Pleasant Street.
The group cited the following advantages to this configuration:
It eliminates on-ramp weaves.
It allows for advance roadwork.
The George Street Bridge is not modified.
There are fewer traffic control impacts on I-95 (no on-ramp traffic).
There is no additional width needed on Bridge No. 550 for weaving.
It provides improved access to Pawtucket Memorial Hospital and along Division Street
Contact:
Jon Obenberger
Skill Set Team Leader
(202) 366-2221
jon.obenberger@fhwa.dot.gov
Long Life Pavements/Maintenance
The long life pavements/maintenance skill set identifies pavement performance goals and objectives and explores future maintenance issues for the project corridor, including winter service, traffic operations and preventative maintenance.
Recurring Findings and Recommendations
While only three of the host agencies incorporated the long life pavements/maintenance skill set into their workshops this past year, the groups did make similar recommendations, from which the following key ideas emerged:
Base design on best practices and life-cycle costs. Aim for minimal maintenance: no daytime lane closures for 50 years.
Use performance indicators as either initial construction standards or in a warranty contract for pavement rehabilitation.
Communicate with maintenance personnel during design and construction.
Consider the following pavement options:

Stone matrix asphalt, or SMA.
Continuously reinforced concrete pavement, or CRCP.
Polymer asphalt.
Composite pavement.
Sub grade treatments/stabilization.

Consider an automated brining system or other innovative technologies for the bridges.
Contact:
John D'Angelo
Skill Set Team Leader
(202) 366-0121
john.dangelo@fhwa.dot.gov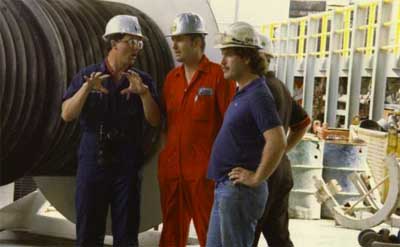 Construction
The construction crew explores techniques that will encourage the contractor to deliver a quality product within a specific timeframe while maintaining traffic.
Recurring Findings and Recommendations
Closures
Close one direction at a time (total directional closure) and use alternate routes.
Include specified minimum closure times and appropriate incentives/disincentives.
Consider partial closures if total closure isn't feasible.
Preliminary Work/Staging
Perform any preliminary work ahead of mainline work, i.e., local roadway improvements, advanced substructure work, etc.
Consider staging other work:

Overpass structures.
Drainage, grading and fencing.
Retaining walls and sound walls. (Consider precast, prefabricated and standardized walls.)
Substructure work.
Public Involvement/Public Relations
Involve major stakeholders early, and keep them informed.
Innovative Contracting
Use incentives/disincentives, A-plus-B contracting and interim completion dates.
Consider CM at risk.
Consider design-build, or D-B.
Utilize Value Engineering (VE).
Use performance-based traffic controls.
Require regular constructibility review meetings beginning early in the design process.
Project Administration Streamlining
Consider DOT construction management (a single point of contact) for the whole corridor.
Have higher approval authority/a streamlined process for contract change orders.
Utilize a dispute review board.
Construction
Use one contract to facilitate coordination and expedite the construction process.
Recycle existing materials such as concrete, asphalt and base.
Consider innovative construction materials such as precast panels, high early strength concrete, thin white topping, etc.
Add temporary/permanent lighting for 24-hour construction.
Contact:
Rob Elliott
Skill Set Team Leader
(404) 562-3941
rob.elliott@fhwa.dot.gov
Environment
The environment team ensures that the scope of work and construction activities reflect local environmental concerns. Their goal is to provide the most accommodating and cost effective product while minimizing natural and socio-economic impacts.
Recurring Findings and Recommendations
While the environment teams focused on the unique needs of each project, several key themes emerged:
Establish a project development process or master plan that integrates engineering, environmental analysis, agency coordination and public involvement into a collaborative decision making process.
Focus on context sensitive solutions.
Conduct a comprehensive scoping process.

Define purpose and need.
Obtain agency and public input.
Establish performance measures that will support environmental streamlining and stewardship.

Review safety and accident data.
Document the project development process through comprehensive project files.
Address storm water management permitting issues during project development process.
Address all environmental justice issues.
Contact:
Katiann Wong-Murillo
Skill Set Team Leader
(415) 744-2612
katiann.wong-murillo@fhwa.dot.gov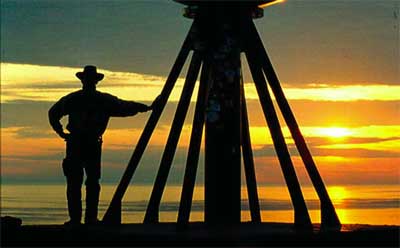 Public Relations
The public relations skill set discusses ways to partner with local entities and effectively inform both local communities and the traveling public about the project before, during and after construction. Their role is to put a positive spin on the project.
Recurring Findings and Recommendations
Establish a project team with representation from all areas.
Begin coordination during the planning process and include it in every stage forward.
Ensure that the communications office is the central point of contact/oversight for all communications efforts.
Make sure that public outreach is a standing component in the construction budget. The teams recommended allocating up to 4-6% of the total project cost to public outreach.
Dedicate a full-time communications specialist to the project.
Brand the project.
Identify project stakeholders.
Identify the cultures and communities that will be affected.
Target your message/develop a communications plan. Make sure to include businesses, community, government, media, residents, the tourism industry, special interest groups and the internal audience.
Define campaign specifics.
Consider public focus groups and other public outreach strategies.
Share changes and success stories.
Celebrate milestones.
Consider third party endorsements.
Collaborate with the media and traffic teams.
Do follow-up surveys to determine effectiveness of measures used and to adjust tactics as needed.
Contact:
Laura Lawndy
Skill Set Team Leader
(202) 366-3975
laura.lawndy@fhwa.dot.gov