Asphalt Binder Cracking Device to reduce Low Temperature Asphalt Pavement Cracking
APPENDIX D. ABCD USER'S MANUAL

Asphalt Binder Cracking Device
Detailed Laboratory Procedure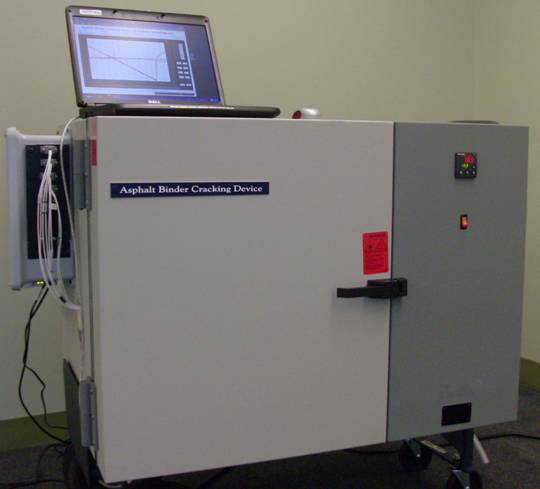 340 W State Street, Unit #2, Suite 142. Athens OH 45701
(740) 597–3230 skim@EZasphaltTechnology.com
http://www.EZasphaltTechnology.com
March 24, 2009
Asphalt Binder Cracking Device (ABCD) Laboratory Procedure
Overview
Thank you for purchasing the ABCD. If you ever have any questions, please call or email us anytime at the contact information listed on the front of this procedure. If we are not in the office, please call or email any of the other cell phone numbers or email addresses that you have been provided. We want to answer your questions. We think you will be very pleased with the design of the ABCD system, and its ability to provide asphalt binder cracking temperatures in a direct manner. This procedure may appear long. We have included a lot of detail so that you understand more than just "what to do". It might be helpful to remove some pages from the 3–ring binder since images are often on different pages from the text descriptions. Hopefully you will agree that the procedure is simple and straight–forward after having prepared and tested about three binders.
After getting familiar with the procedure through this Detailed Laboratory Procedure, please see the Brief Laboratory Procedure which has suggestions for running multiple tests in an 8–hour work day.
Please see our promotional video at http://www.EZasphaltTechnology.com and procedure video at http://www.EZasphaltTechnology.com/products/abcd/training.php (note procedure video has not been updated as of 3/24/09 to show room temperature cooling in Section 9 of procedure or ring rotation in Section 11 of procedure).