U.S. Department of Transportation
Federal Highway Administration
1200 New Jersey Avenue, SE
Washington, DC 20590
202-366-4000
---
Heavy Vehicle Use Tax
Funding Our Nation's Highway Programs and Leveling the Playing Field

Why Is the HVUT Important?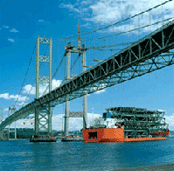 The Federal HTF protects the nation's investment in our transportation infrastructure. In 2018 alone, Federal HTF receipts topped $42.6 billion,with $37.2 billion dedicated to the HTF's Highway Account. The Federal HTF finances a broad spectrum of transportation investments, including:
Highway improvements (e.g., land acquisition and other right-of-way costs, preliminary and construction engineering, construction and reconstruction, resurfacing and restoration costs of roadways and bridges)
Highway and bridge maintenance activities
Highway law enforcement
Safety programs (e.g., driver education and training, vehicle inspection programs, enforcement of vehicle size and weight limits)
Congestion relief projects
Debt service
Administrative costs (e.g., research, engineering)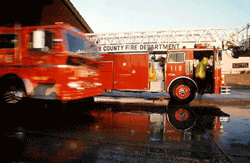 Investment in our nation's highway infrastructure helps:
Save lives, time and money
Reduce the number and severity of crashes for all kinds of vehicles
Enhance the ability of the entire community of emergency responders
Lower fuel and insurance costs
Increase mobility
Ease congestion
Decrease energy consumption
Boost air quality
Improve the efficient movement of goods
Raise business productivity
Strengthen the nation's economic productivity
Since the vast majority of all funds contributed by states to the Federal HTF are returned through highway fund apportionments, there is a direct incentive for state agencies to take necessary measures to enhance HVUT compliance.
More Information
Link to Status of the Nation's Highways, Bridges, and Transit: Conditions and Performance: https://www.fhwa.dot.gov/policy/23cpr/
Page last modified on June 23, 2020