High way Finance Data Collection
Our Nation's Highways: 2010
Figure 1-4: National Truck Network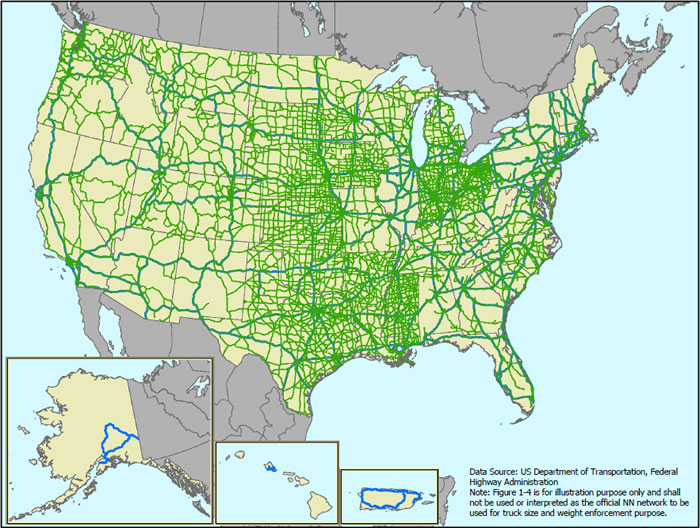 The Surface Transportation Assistance Act of 1982 authorized the establishment of a national network of highways designed for use by large trucks. The National Network covers over 200,000 miles (321,890 kilometers) and includes the Interstate Highway System and some other highways. On these highways, Federal width and length limits apply.
Data Source: US Department of Transportation, Federal Highway Administration
Note: Figure 1-4 is for illustration purpose only and shall not be used or interpreted as the official NN network to be used for truck size and weight enforcement purpose.