Human Factors Design Guidelines for Advanced Traveler Information Systems (ATIS)and Commercial Vehicle Operations (CVO)
FOREWORD
This report is one of a series reports produced as part of a contract designed to develop precise, detailed human factors design guidelines for Advanced Traveler Information Systems (ATIS) and Commercial Vehicle Operations (CVO). The contractual effort consists of three phases: analytic, empirical, and integrative. This report is a product of the integrative phase. This handbook summarizes human engineering data, guidelines, and principles for use by creative designers, engineers and human factors practitioners during the ATIS design process. These summaries take the form of design guidelines for 75 distinct ATIS design parameters. These guidelines are intended to be used by anyone responsible for the conceptualization, development, design, testing, or evaluation of ATIS and CVO devices.
The United States Government does not endorse products or manufacturers. Trade and manufacturers' names appear in this report only because they are considered essential to the object of the document.
---
TECHNICAL REPORT DOCUMENTATION PAGE
1. Report No.

FHWA–RD–98–057

2. Government Accession No.
3. Recipient's Catalog No.
4. Title and Subtitle

HUMAN FACTORS DESIGN GUIDELINES FOR ADVANCED TRAVELER INFORMATION SYSTEMS (ATIS) AND COMMERCIAL VEHICLE OPERATIONS (CVO)

5. Report Date
7. Author(s)

J. L. Campbell, C. Carney, & B. H. Kantowitz

8. Performing Organization Report No.
9. Performing Organization Name and Address

Battelle Human Factors Transportation Center
4000 41st Street NE
Seattle, WA 98105

10. Work Unit No. (TRAIS)

3B2C1012

11. Contract or Grant No.

DTFH61–92–C–00102

12. Sponsoring Agency Name and Address

Office of Safety and Traffic Operations R&D
Federal Highway Administration
6300 Georgetown Pike
McLean, VA 22101–2296

13. Type of Report and Period Covered

TECHNICAL REPORT

October 1, 1992 – March 1, 1998

14. Sponsoring Agency Code
15. Supplementary Notes

Contracting Officer's Technical Representative (COTR): Joe Moyer, HSR–30, Thomas Granda, SAIC

16. Abstract

The document type of resource materials.

Significant advances in electronics and microcomputing during the past few decades have led to the feasibility of a functionally powerful, computer– based ATIS as part of the automotive environment. Although these systems range in functionality, they all have the goal of acquiring, analyzing, communicating, and presenting information to assist travelers in moving from a starting location to a desired destination. While systems under development or in production promise to improve travel safety, efficiency, and comfort, they represent a new frontier in ground transportation. This handbook is intended to address a growing information gap between the advanced and diverse status of automotive technologies such as ATIS devices, and the availability of human factors design criteria that can be used during the system design process. Specifically, while ATIS and CVO systems offer great potential benefits, their effectiveness depends on driver acceptance of the new technology, the ability of the systems to integrate the information with other driving tasks, and the extent to which the systems conform to driver physical and cognitive limitations and capabilities. The handbook summarizes human engineering data, guidelines, and principles for use by creative designers, engineers and human factors practitioners during the ATIS design process. These summaries take the form of design guidelines for 75 distinct ATIS design parameters. These design guidelines are intended to: (1) be concise, (2) be unambiguous, (3) be traceable to specific references, where applicable, and (4) highlight implications for driver performance, where appropriate.

17. Key Words

Advanced Traveler Information Systems (ATIS), Commercial Vehicle Operators (CVO) Guidelines, Human Factors, Intelligent Transportation Systems (ITS), In –Vehicle Information Systems (IVIS), Motorist Services Guidelines, Routing and Navigation Guidelines, Safety/Warning Guidelines, Augmented Signage Information Guidelines.

18. Distribution Statement

No restrictions. This document is available to the public through the National Technical Information Service, Springfield, Virginia, 22161.

19. Security Classif. (of this report)

Unclassified

20. Security Classif. (of this page)

Unclassified

21. No. of Pages

261

22. Price
| | |
| --- | --- |
| Form DOT F 1700.7 (8-72) | Reproduction of completed page authorized |
SI* (MODERN METRIC) CONVERSION FACTORS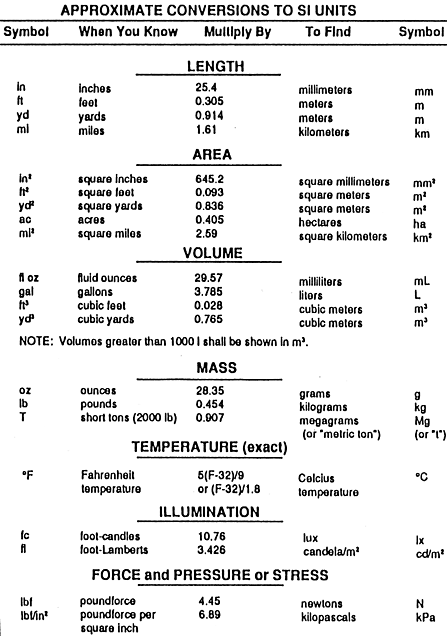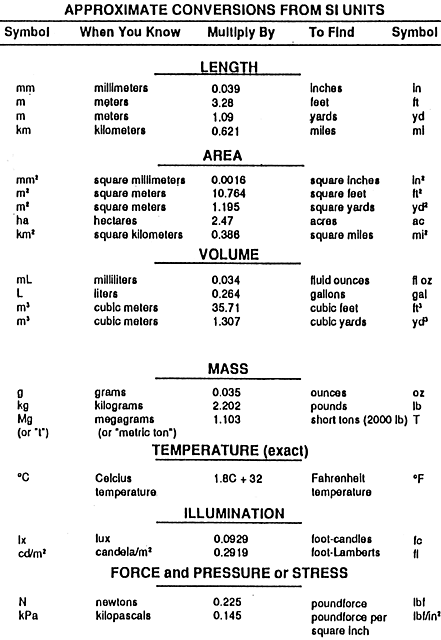 * SI is the symbol for the International System of Units. Appropriate rounding should be made to comply with Section 4 of ASTM E380
ACKNOWLEDGMENTS
This Human Factors Design Guideline Handbook is the product of five years of analytical and empirical investigation into human factors design issues, research needs, and driver requirements for ATIS/CVO information. While only three authors are listed for this handbook, the conduct of the ATIS/CVO project, given its size, scope, and length, required considerable participation and support by a number of individuals.
In particular, the authors would like to express their sincere appreciation to Joe Moyer, our FHWA COTR, and to Dr. Tom Granda, Human Factors ITS Manager at SAIC, for their assistance during this project. The invaluable guidance and advice that they provided on many technical and substantive matters associated with this effort were essential to the timely and successful completion of the project.
We also wish to thank the 40 designers and developers of ATIS/CVO devices who agreed to be interviewed as part of our User Requirements Analysis and to review the draft ATIS/CVO handbook. We are deeply indebted to this talented group for their time, expertise, and insights into their own ATIS/CVO design efforts, as well as their unique requirements for the content, organization, and format of this handbook.
We are also grateful for the direct assistance in the development of these guidelines provided by Dr. Michael McCauley and Tom Sharkey, of Monterey Technologies, Inc., and by Melissa Hulse and Dr. Tom Dingus (now at Virginia Polytechnic Institute) from the University of Iowa's Center for Computer Aided Design.
We would also like to thank our support staff, Sharon Groves and Mary Winter, for their hard work, patience, and resourcefulness during the development and production of the guidelines.
Finally, we offer our colleagues, Susan Kantowitz, Dr. John Lee, Sheila (Charlie) Garness, and Ozgur Simsek, our sincere thanks for their constructive comments and insightful suggestions during the development, review, and production of this handbook.
---
TABLE OF CONTENTS
CHAPTER 1: HOW TO USE THESE DESIGN GUIDELINES
CHAPTER 2: OVERVIEW OF THE ADVANCED TRAVELER INFORMATION SYSTEM (ATIS) SUBSYSTEMS AND FUNCTIONS
CHAPTER 3: GENERAL GUIDELINES FOR ADVANCED TRAVELER INFORMATION SYSTEM (ATIS) DISPLAYS
CHAPTER 4: GENERAL GUIDELINES FOR ADVANCED TRAVELER INFORMATION SYSTEM (ATIS) CONTROLS
CHAPTER 5: ROUTING AND NAVIGATION GUIDELINES
CHAPTER 6: MOTORIST SERVICES GUIDELINES
CHAPTER 7: SAFETY/WARNING GUIDELINES
CHAPTER 8: AUGMENTED SIGNAGE INFORMATION GUIDELINES
CHAPTER 9: COMMERCIAL VEHICLE OPERATIONS GUIDELINES
CHAPTER 13: LIST OF ABBREVIATIONS
CHAPTER 15: GENERAL HUMAN FACTORS BIBLIOGRAPHY
CHAPTER 16: PUBLICATIONS FROM THE BATTELLE ATIS/CVO PROJECT
CHAPTER 17: RELEVANT U.S. DEPARTMENT OF TRANSPORTATION (DOT) AND SOCIETY OF AUTOMOTIVE ENGINEERS (SAE) DOCUMENTS
CHAPTER 18: SCOPE AND LIMITATIONS OF THESE DESIGN GUIDELINES
CHAPTER 19: BACKGROUND TO THESE HUMAN FACTORS DESIGN GUIDELINES FOR ATIS/CVO
FHWA-RD-98-057