Beyond the Short Term: Transportation Asset Management for Long-Term Sustainability, Accountability and Performance
Summary and Conclusions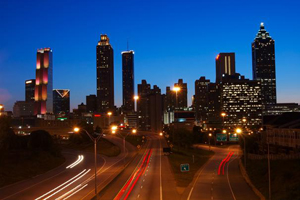 The application of Asset Management principles has long been recognized as a means to sustain highway conditions over time for the lowest lifecycle cost. However, Asset Management also can be considered as the primary process by which sound, long-term performance metrics can be produced for a transportation agency. In an era of accountability, Asset Management practices can produce an abundance of sound performance metrics which not only satisfy short term reporting requirements but which also ensure that the long-term performance of highway assets are properly considered.
The increasing focus upon accountability in transportation programs is based in large part upon a growing need to demonstrate responsibility. Public agencies are under increasing pressure from skeptical taxpayers, legislators and the media to demonstrate they are acting responsibly with public resources. The achievement of performance targets is viewed as evidence that the agency is responsibly using its limited resources to achieve performance which serves the public.
However, more than 20 years of study of performance measurement has repeatedly illustrated that achieving performance targets alone does not guarantee that an organization is making the best long-term decisions. Management frameworks such as the Balanced Scorecard, Six Sigma, Baldrige, ISO and Total Quality Management have arisen to provide a more holistic framework for examining an organization's processes. The adoption of these frameworks has been widely accepted as a representation of the agency's commitment to act responsibly toward its customers, to maximize the resources of its stakeholders and to ensure its long-term viability in a constantly changing business environment.
Asset Management can provide for a transportation agency the same framework of long-term viability and continuous improvement that these other quality frameworks provide for Fortune 500 companies and leading public sector agencies. Asset Management practices provide more assurance of accountability and responsibility than does merely the achievement of short-term targets. Achieving short-term targets along does not guarantee long-term sustainability. However, when an agency selects its performance targets from among the critically important components of Asset Management processes, then the agency is far more likely to be measuring performance which will ensure long-term sustainability of its highway networks.
The Australian states of Queensland, New South Wales and Victoria have been the subject of several international case studies of sound practices in both measuring performance and in Asset Management. The transportation agencies in these states widely use performance metrics to illustrate the responsibility and accountability with which they undertake their stewardship of the highway networks. However, they select their performance metrics from their Asset Management practices to ensure that what they measure will lead to the responsible management of the network. For instance, they measure activities such as their achievement of rational preventive maintenance programs or their delivery of well-planned pavement rehabilitation regimes. By measuring preventive maintenance and pavement rehabilitation programs they are measuring activities which will sustain their highway systems over time, not only in the short term.
In fact, these agencies could not have a responsible performance measurement system if they did not first have a responsible Asset Management system which identified the strategies and treatments which will sustain their networks into the future.
Another illustration of the use of Asset Management as a system to ensure accountability and responsibility lies in the contract provisions of the long-term, multi-billion dollar Public Private Partnership projects which are used in Great Britain and in Australia. These contracts are intended to ensure the continued, reliable sustaining of highway assets on these facilities for up to four decades. The experience of three decades of writing PPP contracts has taught the Australians and the British that long-term accountability can be assured not through a proliferation of many performance targets but rather through the adoption of long-term Asset Management practices. Their contracts for the long-term sustainability of these expensive PPP projects rely upon adoption of audited, certified Asset Management systems to ensure that the highway facilities will be in sound and sustainable condition for decades to come.
Similar best practices in the selection of performance metrics can be found in the domestic case studies of transportation agencies which were documented in this report. Agencies which adopt a long-term, Asset Management process first appear to identify the appropriate performance metrics which can lead to the on-going, lowest life-cycle cost performance of their highway network over time. Measuring activities which ensure long-term highway network performance are more likely to occur in an Asset Management environment than outside of one.
This report also illustrated how in an era of increasing accountability, highway agency officials can develop the systems, the processes and the attitudes to demonstrate the soundness of their short-term and their long-term highway asset strategies. Institutional inertia is one of the first issues that change-agents face when they attempt to institute improvements within a large agency. Tactics borrowed from Organizational Communication, Organizational Theory and Change Management are manifested throughout the case studies of successful agencies represented in this report. By adopting these change-management tactics, an agency leader can increase the chances of success when deploying Asset Management principles into an agency.
Asset Management can be the framework for satisfying several mission-critical needs. First, it can provide an organization a long-term rational framework for making its infrastructure management decisions. Second, it can be a template that dispersed and far-flung agency staff can use to make repeated, and on-going day-to-day decisions about how to responsibly treat the assets under their jurisdiction. Third, Asset Management can be a framework for programmatic decision making which allows high-level executives to make rational tradeoffs in investments between classes of highway assets. Fourth - and perhaps of growing importance - Asset Management practices can provide highway executives with a defensible, long-term set of metrics with which to demonstrate that their organizations are accountable, responsible and seek to be sustainable. An unavoidable lack of resources may threaten the long-term sustainability of asset conditions, but with an Asset Management process in place the highway executive can demonstrate the limited resources are being invested within a rational, thoughtful and fact-based framework.
Maryland State Highway Administration
The final case study is of the Maryland State Highway Administration. Its experience illustrates the evolution of an Asset Management approach from earlier efforts to use the Baldrige and performance management processes to improve its highway operations. The experience of the Maryland SHA embodies many of the change-management and organizational-change examples illustrated throughout this report. It also illustrates the on-going and evolutionary change that many agencies experience when they transition to an asset management approach.
Maryland State Highway Agency Case Study
Like other agencies moving their business practices to asset management, the Maryland State Highway Administration (SHA) has experienced a process of symbiotic growth and development in performance management and asset management. Its initial efforts focused on establishing a performance management culture and using the Baldridge framework for internal performance measurement and business planning. The integration of asset management arose from the agency's belief that asset management is part of the larger performance management approach; in essence, performance expectations define the level of effort required to preserve the transportation assets. Because the agency's efforts began with the role of people, its focus on information technology in support of Asset Management has been more recent.
Leadership initiated the performance management effort by identifying vital performance areas and working with key individuals to establish goals for each asset category. Defining these goals and associated targets and measurements demonstrated leadership's intention to be accountable and to clearly communicate expectations of the entire staff. The agency intends for performance management and objectives to be used at all levels of the organization to ensure that a mechanism exists for concrete performance measurement and feedback. Currently, the top three levels of management have performance management plans; these are used as the basis for performance evaluation.
As performance management grew, SHA began developing asset management practices that will allow for effective trade-off decisions within and across asset types. The pavement program, and to a lesser extent, the bridge program have management systems in place. However the agency has many organizational silos and is still working toward integrating data across organizational stovepipes.
Although performance and asset management are still evolving at the Maryland SHA, the agency has already realized an important benefit: Legislative trust in SHA's approach to decision making has resulted in increased funding for system preservation.
Pavement Performance and the Organization
Pavement management and its organizational effectiveness have been the agency's primary focus areas because the level of investment in pavement is by far the largest amount of money disbursed under SHA: System preservation amounts to over half a billion dollars annually. Pavement management began in the mid 1980s with tracking of pavement performance. Substantial progress has been made in this area since then, including deterioration models that can produce projections with some level of confidence. The tool they have developed for determining return on investment (ROI) is considered one of the more advanced in the country, and is driven by where pavement treatments produce the best ROI.
Pavement management is currently separate from planning, project development, construction, maintenance, and information technology; however, some coordination is necessary for funding allocation. Planning manages the funding allocation process and sets the overall allocation for pavements, but district pavement specialists decide how pavement funding will be spent.
The maturity of the pavement management program in SHA's case demonstrates what works well for an aspect of asset management and can also highlight areas that need additional support. At SHA, this process has resulted in a continuous improvement in performance and asset management practices that the agency believes will keep expanding its ability to communicate funding needs and the impact of insufficient funding on transportation assets to the legislature and the public.
High-level transportation policy goals are presented in the Maryland Transportation Plan (MTP.) Each mode is then responsible for forming its own strategic plan to support these polices. The SHA sets the targets for statewide preservation and maintenance; these targets are incorporated into the business plan. For example, the target for pavement is at least 84 percent in acceptable condition, with acceptable defined as IRI 170 inches per mile or smoother (whether the road is interstate or local roadway). Cracking and rutting are not yet taken into account. The target of 84 percent was selected based on a public survey conducted in 2001-2002, which indicated people were happy with the level at that time. SHA is now above the target.
Based on the system preservation plan, each district gets lane-mile and benefit targets and a budget from the Central Office. Benefit targets are calculated based on the fundamental principle that a long-term fix must show more benefit than a short-term fix given current condition, traffic factors, and the pavement performance curve. The districts also receive suggested projects that will help them attain targets. These suggestions are generated by the Office of Materials Technology (OMT), which owns the PMS. OMT is currently acquiring data to substantiate the relationship between cost and outcome to support its suggestions and to offer options beyond overlays.
Allocations and Project Selection
One of the greatest challenges to achieving alignment in pavement management practices has been convincing district mangers to accept data from the PMS rather than basing project selection on feedback from local politicians. To help build consensus, SHA adopted a strategy of combining staff experience and insight with reliable tools. The process begins with the SHA executives identifying strategic issues and soliciting input from senior managers for suggestions for solving problems. This approach encourages district engineers to take a global view of the state's transportation system rather than focusing solely on the needs of their district. Proposals from managers are always accepted, but they may be refined. The districts make the final determination of which projects go forward, with the only caveat being that the districts must meet the targets.
This approach gives Central Office responsibility for optimizing the overall system while districts use those guidelines to preserve the assets within their area. Money is allocated by fund based on the targets set in the business plan. Each fund has a fund manager who presents their needs case during an annual allocations meeting. Tradeoffs are considered in these meetings, although in actual practice the allocations tend to be driven by historical patterns and a "worst first" approach. No formal tradeoff tools are used. Final decisions are made by the Administrator, Deputy Administrator, and Programming Manager and are based on an assessment of risk, funding gaps, and trends. The fund manager recommends allocations to each district. As explained above, this budget is then presented to the district, which makes decisions about how money will be spent.
Preventive maintenance is planned work, coming through the pavement management system recommendations, whereas reactive maintenance, such as crack sealing, is decided by districts. If reactive maintenance gets too costly, some districts may elevate the location to a project candidate, but there are no objective criteria for this and no policies that integrate this information into the formal decision making process.
SHA has discovered that district performance has been equalizing, so the allocations process appears to be working. However they are still considering improvements to their approach. For example, using a VMT-weighted objective function would help funnel additional funding to urban districts. An alternative scenario involves setting separate targets by functional class for pavement. This approach would incorporate VMT.
SHA staff feels the project selection process for pavement strikes the right balance between top-down and district selection, which facilitates buy in throughout the organization. Additionally they believe the customization of their PMS by strong internal people and consultants has contributed to the success of the system.
Performance Measures and Asset Management Results
Performance measures allow leadership to monitor whether selected projects are leading to the desired outcomes, thereby monitoring the effect of investment choices on overall progress toward goals. At SHA, the Chief Engineer monitors monthly expenditures and meets every two months with districts to ensure projects are on track to attain performance targets. Progress is communicated through quarterly status reports that are released in association with the business plan, and through the statewide Annual Attainment report. A separate Annual System Preservation report focuses on pavements and is broken down by district. These reports provide tangible indication of what is or isn't working that can be used to modify strategies, targets, allocations, and performance measurement for future cycles.
The information also can be used to justify difficult funding decisions and to build a case for increased resources for the agency as a whole or for specific assets. During the annual fund review, for example, fund managers explain how funds are being used. The administrators review accomplishments, projected needs, and progress toward targets and goals and take this information into consideration when making future funding decisions. This process helps fund managers understand how their financial decisions relate to the business goals of the entire organization.
Information and Analysis
SHA has built its performance and asset management programs around the concept that goals and expectations must be clearly and visibly articulated. They have made significant headway in this through their agency-wide performance measures. Progress is communicated through the annual Attainment Report. For example, for the system preservation and performance goals, SHA set as a measure the percentage of the transportation network in overall preferred maintenance condition with the idea that this measure indicates how well management strategies and tactics are working to sustain existing roadways. By comparing this measure to prior years and reviewing the differences in conditions between years, they can determine what factors influenced changes in the metric.
The 2009 Attainment Report shows a drop in the percentage of the network in preferred condition between 2007 and the two prior years. Agency officials determined this drop resulted from, among other reasons, maintenance activities that had to be deferred due to budget cuts and increased costs and rising costs of litter removal. To respond to these issues, they set as future strategies a public awareness campaign concerning litter problems and continued TAM efforts to link the budget to expected levels of service.
Decision support: People and Tools
To support decisions on which pavement sections need improvement, SHA uses an automated roadway analyzer, ARAN, to collect data on friction (skid truck), cracking, roughness, and rutting. This information is collected annually for roads at least one mile long. Pavement designers, districts and the chief engineer's office see the data, which is fed into the optimization system. This process generates the suggestions that are passed along to districts with targets and budgets. The process will also be used for long-term performance assessment of pavement performance and will eventually be used at the strategic level. A pavement life cycle cost analysis is performed for projects with at least $50 million of pavement items to pick pavement type. This typically amounts to between two and six projects per year.
While this system has been working well, it is not without its issues. Recently the agency obtained a new ARAN, which caused the numbers to improve for reasons that had nothing to do with pavement condition. The new data is within the statistical variation of the prior level, but may have contributed to the agency being above its target for pavement condition. Additionally targets were changed two years ago, causing some confusion because legislative budget analysts usually compare year to year. A third factor influencing pavement condition assessment has been revenue from the stimulus funds, which is a situation that cannot be duplicated. For sound decisions, data collection, measures, conditions and models must all be consistent. These variables impact SHA's ability to make meaningful decisions from its pavement data.
SHA's PMS is primarily owned by the Pavement and Geotechnical Division, which is located within the Office of Materials Technology (OMT). The information is used by the districts (leadership for special projects and district maintenance), by designers, and by the Office of Traffic and Safety and districts seeking information on pavement friction.
The OMT runs optimizations based on targets and available dollars. The state's pavement is categorized by pavement and road type, level of traffic, location, condition, and preservation history. The optimization assigns a level of treatment to a percentage of each pavement group, based on optimization runs over multiple years. The Chief Engineer's Office makes final decisions using one of the investment strategies output by the optimization as the basis for creating a system preservation plan. The plan may be modified at this juncture depending on agency resources.
OMT has developed pavement deterioration models that can make projections with some level of confidence. While this tool has helped with pavement management, the cost of ancillary improvements performed in conjunction with pavement resurfacing, such as drainage, sidewalks, and safety, skews the ROI calculations based on non-pavement costs. In addition, the system contains biases that the people interpreting the data need to keep in mind. For example, if the performance measure is based on lane miles in acceptable condition, the system bias will be toward rural areas since urban projects are more expensive.
Once the Central Office has delivered the budget, lane-mile and benefit targets, district engineers determine which roadways will be improved. The only stipulation is that districts must meet their targets. Selected projects are subjected to Chief Engineer approval (to ensure they are consistent with targets) and to benefit analysis. If the system shows benefit targets will not be reached, the districts are supposed to find alternative approaches.
SHA's approach to improving system preservation involved transforming their organization to a performance management culture. This process began at the top, with leadership understanding the importance of accountability to all stakeholders and that accountability is achieved by establishing and broadcasting goals, targets, and measures. Consensus was built by involving a team of senior managers in the development of these goals, targets, and measures. This buy in was critical to the long-range success since it will ensure commitment to long-term goals even in cases where district engineers receive lower funding than they would if they used the "squeaky wheel" approach. Additionally it set the stage for achieving alignment throughout the agency since it demonstrated that leadership is unified on this approach.
This team identified the key performance measures, recognizing that system preservation is one of the fundamental responsibilities of any state DOT. They then established goals for each asset category and incorporated targets into the business plan. The need for integrating asset management was clear at this point, since asset management would ensure they had the right data to analyze various investment scenarios to determine how best to reach their goals.
'Words of Wisdom'
Be patient - educating employees about the value of individual pavement management tasks - such as filling a pothole - in the context of their contribution to the larger scale of system preservation takes time and effort.
Present a unified front - All senior managers must buy into objectives and targets.
Tailor communications - Simple graphics are an effective communication tool, particularly for busy executives.
Collaborative Decision Making and Support
In response to the need for an asset management structure that would ensure the availability of information needed for analysis of the investment scenarios, SHA formed an Asset Management Steering Committee in 2004. The Asset Management Steering Committee is made up of representatives from Planning, Maintenance, Materials, Construction, Traffic, and IT and Policy, and includes two District Engineers and the Program Development Division Chief from the Office of Planning and Preliminary Engineering. The purpose of the committee is to develop asset management within SHA. The committee's bi-monthly meetings ensure asset management initiatives are moving forward and are particularly helpful for maintenance since SHA does not have a strong maintenance system.
Because the agency already had a good bridge management system and was confident of the information in the pavement management system, the committee focus is on developing an asset management approach for other asset classes. Limited resources have dictated a building-block approach to this asset management growth. Asset classes have been prioritized based on the business plan.
Currently the most developed asset management practices, besides pavement and bridge, exist for drainage. Targets in this asset area are driven by requirements for improved storm water management. The agency is also building asset management for traffic signals and ITS.
This group is also undertaking a data warehousing project. SHA has completed a scope document and request for proposal for development of this asset data warehouse system, which is intended to provide a central portal for agency access to asset information, including GIS location information. The agency is currently collecting asset data and GIS information for entry into the data warehouse. This inventory varies in quality and level of detail across asset classes and will require time and effort to mature to a useful tool. They have also recently advertised for a new Maintenance Management System that will support efforts in asset inventory/management for routine maintenance.
Achieving Organizational Commitment
Maryland's SHA believes that performance management and asset management are closely related. In their experience, asset management is the means by which DOT leadership ensure the right data is available to analyze different investment scenarios to determine the best approach for reaching long-term goals.
SHA's move to a performance management culture has made asset management more visible and easier to communicate to staff, the public, and the legislature. This, in turn, has had a positive effect on funding and on the agency's relationship with the legislature. These improvements have demonstrated the feedback loop value of performance management: improved performance leads to improved funding and extended asset lifespan, which in turn improves both the private and professional lives of staff.
SHA has faced many of the challenges common to state transportation agencies building performance management and asset management within their organization, including aligning field staff. The agency needs to get people more involved in extending the life of pavements and make sure those districts who do not properly maintain pavements are not rewarded with budget increases.
While the agency is trying to move to outcome measures, they are experiencing external pressure to use output targets, such as number of potholes filled or linear feet of pavement drop off repairs.
Ownership and Accountability
SHA's funds are split by asset class (drainage, pavement, bridge traffic, etc.). Each fund has a fund manager whose responsibility it is to present and justify funding needs at the annual allocation meeting, allot funds to districts, and report on progress. This system has worked well for the agency, particularly in conjunction with a forum for accountability.
A Way of Doing Business
Maryland's SHA continues to improve its performance management and asset management practices, as well as the relationship between the two. Initially staff below the level of district engineer wanted more autonomy and resisted their targets. Resistance has subsided as the agency has had the opportunity to see success from its pavement asset and performance management approaches: Despite periods of funding variation, the agency has been able to make the case for investment in pavement preservation and has successfully obtained two revenue increases that both went to pavement preservation. This success is helping the transition from a "worst first" mentality to a mature asset management approach.
Communication with Stakeholders
The asset management approach has increased the Legislature's trust in the agency's ability to make investment decisions based on a data-driven approach, and also allows the agency to clearly demonstrate the impact of decreased funding on the future state of the transportation system. Initially SHA had to educate decision makers about the value of preservation: SHA was challenged when it proposed resurfacing with a thin overlay before pavement showed obvious need for repair. It clarified the value of the approach by using analogies to making minor automobile or house repairs rather than waiting for major damage, which would be more costly to repair.
Maryland also learned that breaking each asset category down was more effective than trying to make the case for system preservation as a whole. For example, sidewalks needed funding to repair gaps and bring them into ADA compliance, etc. Pulling this asset into a separate category resulted in increased funding for this need. They had a similar experience with drainage, which they pulled into a separate asset category and explained that funding was needed to remedy water quality problems in drainage into Chesapeake Bay.
Once these obstacles were overcome, the agency secured revenue increases. Much of this funding is being directed toward preservation. The agency believes these increases reflect legislative trust in SHA's decision making process, which is grounded in asset management. The agency is making progress with demonstrating the value of asset management with other categories.
Maryland has legislated public involvement in developing the state's high-level policy goals and a responsibility to communicate progress toward those goals. SHA's asset management program is a necessary part of this dialogue with the public.
Future Initiatives
SHA is continuing to build its asset management with the goal of facilitating tradeoff analyses across assets to optimize investments. This growth is occurring on both the technology and business front to accommodate increased information availability and coordination.
For example, the agency currently considers safety needs in conjunction with pavement preservation needs by tracking how much of the pavement money is devoted to actual pavement vs. safety assets such as guardrails and transferring money from one fund to the other if justified.
To accumulate data demonstrating the value of preventive maintenance, planning and maintenance are working to improve communication about patching and crack sealing projects. Although some pertinent data, including specific location information, is incomplete, progress is being made.
Data systems are segmented within business unit silos (pavement, bridge, etc.) with limited GIS. SHA is working toward a planned asset data warehouse system that will facilitate inventory data accessibility, coordination, and accuracy.
SHA does not plan to utilize a black-box approach to cross-asset allocation. Their goal is to understand the impact of a variety of investment strategies across all of the assets within their care.
FHWA-HIF-10-009