Transportation Asset Management Case Studies
LCCA: The Georgia Experience
5. What Has Georgia Learned?
GDOT has learned that it can defend its LCCA because its methodology is sound - it has adopted and implemented practices based on respected methodologies. Additionally, Georgia has learned some valuable lessons by partnering with FHWA.
A review conducted by the FHWA-Georgia Division Office and the FHWA Resource Center of an LCCA conducted by GDOT on a project on the I-475 mainline, for example, revealed that GDOT utilized an analysis period that did not accurately demonstrate the differences in lifecycle costs associated with the various design alternatives. FHWA worked with GDOT to extend the analysis period, which dramatically changed the results of the analysis.
Working through this process with the FHWA has not only helped GDOT fine-tune its LCCA application but also improve its working relationship with FHWA. That, in turn, led to the two agencies coming together in May 2006 for a frank discussion of what the GDOT is looking for in terms of LCCA software. As a result of those conversations, the next release of RealCost will include some of the very features that GDOT has requested.
Figure 6: Aerial view of downtown Atlanta, including Turner Field.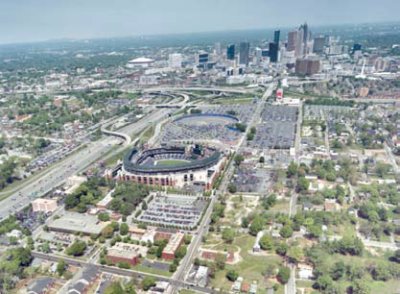 Table 1: The decision matrix for Georgia's LCCA on I-85.
Decision Matrix


Initial Construction Agency Costs
Maintenance Costs (nominal / discounted)
Annualized Agency Costs (LCC)
Annualized User Costs (LCC)
Salvage Value
Expected Life (Rehabilitation Frequency)
Construction (production rate – initial days)
Ease of Repairing / Maintaining (production rate – rehab days)
Constructibility / Traffic Control (Lifts)
Proven Design in Agency
Total Score
Rank
Relative Importance
50%
25%
5%
5%
2%
2%
2%
2%
2%
5%
ALTERNATIVE 1-CRC Unbonded Overlay Mainline Overlay -Full Replacement
@ Overpass Bridges
0.74

37.2
0.86

21.6
0.99

5.0
1.00

5.0
0.00

0.0
0.80

1.6
0.78

1.6
1.00

2.0
1.00

2.0
0.50

2.5
78.5
3
ALTERNATIVE 2-CRC Unbonded Overlay Mainline Overlay – Raise Bridges
0.75

37.6
0.86

21.6
1.00

5.0
1.00

5.0
0.00

0.0
0.80

1.6
0.78

1.6
1.00

2.0
1.00

2.0
0.50

2.5
78.8
2
ALTERNATIVE 3-CRC Full Depth Mainline
0.70

34.9
1.00

25.0
0.95

4.7
0.92

4.6
1.00

2.0
1.00

2.0
0.78

1.6
1.00

2.0
0.83

1.7
1.00

5.0
83.5
1
ALTERNATIVE 4-HMA HMA Overlay PCC Mainline Overlay – Full Replacement @ Overpass Bridges
1.00

50.0
0.10

2.5
0.82

4.1
0.20

1.0
0.00

0.0
0.32

0.6
1.00

2.0
0.16

0.3
0.40

0.8
0.50

2.5
64.0
4
ALTERNATIVE 5-HMA HMA Overlay PCC Mainline Overlay – Raise Bridges
0.94

46.9
0.10

2.5
0.79

4.0
0.20

1.0
0.00

0.0
0.32

0.6
1.00

2.0
0.16

0.3
0.40

0.8
0.50

2.5
60.7
5
ALTERNATIVE 6-HMA Full Depth Mainline
0.77

38.4
0.13

3.1
0.75

3.7
0.27

1.3
0.00

0.0
0.40

0.8
0.79

1.6
0.17

0.3
0.33

0.7
1.00

5.0
55.0
6