Leadership Endorsement
Each application for Round 7 of the second Strategic Highway Research Program's (SHRP2) Implementation Assistance Program must include a leadership endorsement from the chief executive (or designee) of the applying transportation agency or organization. The purpose of the endorsement is to document the chief executive's knowledge of and support for the application and the project or activities that would result from receiving implementation assistance. This endorsement process also provides an opportunity for the applying agency's leadership to prioritize project submissions.
Transportation agencies should rank multiple application submissions in order of priority. Your agency's endorsement and priority rankings will be taken into consideration when applications are evaluated. Each endorsement must be signed, electronically or as part of a scanned document, and attached to each online application submitted by your agency or organization. You may create one endorsement letter that covers all of your agency's applications and attach a copy of that letter to each application.
The endorsement must include the following components:
The date of endorsement
The name of the proposed project (for each application)
A statement of support for the organization's implementation of the SHRP2 Solution (for each application) and the respective participation level (Lead Adopter, User Incentive, etc.)
The assigned priority ranking for the project (for each application)
The CEO's signature with printed name, title, organization, and contact information including email
Below is a sample format for the leadership endorsement and a downloadable template in an alternate format. Your agency can choose the format to submit this information. The important factor is to ensure that each submitted application has your chief executive's endorsement, priority ranking, signature, and email address.
Sample Format for Leadership Endorsement
(Endorsement must be on organization's letterhead.)
August 17, 2013
Ms. Carin Michel
SHRP2 Implementation Manager
Federal Highway Administration
10 South Howard Street, Suite 4000
Baltimore, MD 21201
Dear Ms. Michel:
I endorse my organization's application for the following implementation assistance opportunities:
Application Priority 1: Proof of Concept Pilot implementation assistance in implementing SHRP2's 3D Utility Location Repository (R01A) on the Greenway Highway Project.
Application Priority 2: Lead Adopter implementation assistance in implementing SHRP2's Performance Measures for Highway Capacity Decision Making (C02) and Guide to Public-Private Partnerships and Non-Standard Procurements (C12) on the Main street Project.
I appreciate your consideration of my organization's applications.
Sincerely,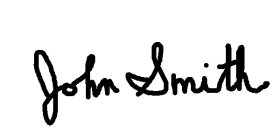 John Smith, Commissioner
State Department of Transportation
555-555-5555
jsmith@dot.state.gov