SHRP2 Milestones
SHRP2 Milestones highlights significant project developments, case studies, best practices, and what is trending in SHRP2 from across the Nation.
Issue 5: November 2016 SHRP2 Milestones News Brief
Issue 4: SHRP2 Education Issue, May 2016
Issue 3: Round 7 Implementation Assistance Program, Round 7 Issue March 2016
Issue 2: December 2015 SHRP2 Milestones News Brief
Issue 1: August 2015 SHRP2 Milestones News Brief
Featured Success Story
Powered by SHRP2
Powered by SHRP2: Vermont Fast Tracks Cultural Change and Bridge Replacement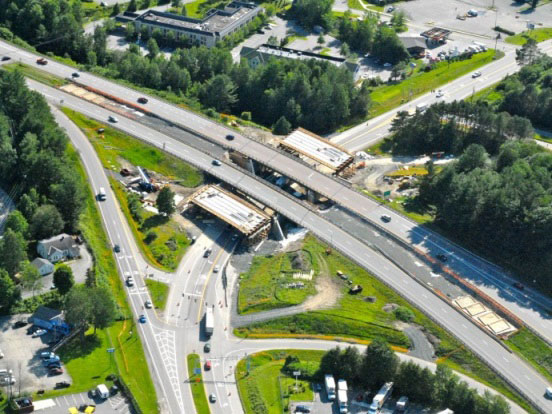 From coast to coast, transportation agencies strive to find ways to complete projects faster. The SHRP2 Solution, Expediting Project Delivery (C19), provides 24 strategies for addressing or avoiding 16 common constraints, which may hinder transportation planning and project development. The Vermont Agency of Transportation (VTrans) demonstrates the benefits of this SHRP2 product, as applied to the agency's accelerated bridge program.
Using lessons learned from Tropical Storm Irene in 2011 and endorsement from the highest levels within VTrans — the agency set a goal to drastically cut project development times from 60 months down to just 24 months. In August 2013, VTrans saw an opportunity to become a lead adopter of the SHRP2 product, Expediting Project Delivery in Round 2 of the SHRP2 Implementation Assistance Program.
VTrans chose five of the 24 strategies to focus on to increase the likelihood of success and adoption. To learn more about VTrans' work with Expediting Project Delivery read the full article in SHRP2 Milestones.
If you have had success using a SHRP2 Solution, let us know about it by sending us a message on the
Contact Us
page.