The Federal Highway Administration (FHWA) continues to make every effort to ensure the public benefits of transportation spending are realized as quickly, efficiently, and cost-effectively as possible. The Agency seeks to work with our partners to accelerate the delivery of highway projects, while continuing to enhance public safety and work quality, and minimizing the impact on the human and natural environment. In 2017, the U.S. Department of Transportation (USDOT) established a Regulatory Reform Task Force to evaluate existing regulations and make recommendations to the Secretary regarding their repeal, replacement, or modification. As part of this effort, FHWA completed a deregulatory action for the Metropolitan Planning Organization (MPO) Coordination and Planning Area Reform rule, and is providing flexibilities in the areas of Delegation of Authority to States, Categorical Exclusions, and a One Federal Decision working agreement.
To ensure success, FHWA leaders must maintain expertise in key areas, build new expertise in emerging program and innovation areas, and develop employee skill sets and tools needed for changing stewardship and oversight roles. While workforce planning efforts are ongoing, leaders must do a better job evaluating tradeoffs in staffing needs, enabling timely hiring for emerging skill sets, and strengthening Agency technical expertise through a robust and evolving Discipline Support System.
FHWA must create a culture of acceptance where all staff have a sense of ownership and empowerment. FHWA can transform where and how work is performed, taking full advantage of investments in advanced technologies, as well as managerial expertise and flexibility.
Agency leaders support broader reforms in the Federal government outlined in the President's Management Agenda that are being introduced to better manage resources and increase program effectiveness. FHWA employees are the key to making these reforms successful. Sharing services within the Department is a reform that can potentially reduce costs and improve administrative efficiencies in project or program delivery. Using techniques such as Enterprise Risk Management (ERM), Agency leaders can shift work from low value to high value by focusing resources on the highest priority risks and transferring or accepting lesser risks.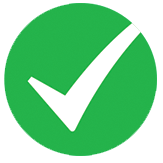 FHWA supports moving to a lighter, more customer-focused Federal touch and is taking responsible and reasonable steps to implement legislative requirements that provide partner agencies and other recipients more leeway to manage Federal dollars.