The Federal-Aid Highway Program (FAHP) is transitioning to a more performance-based approach. Our partners are implementing multiple data-driven practices to support their investment decisionmaking. These include the implementation of asset and performance management programs and processes. In 2017, the Federal Highway Administration (FHWA) established national performance measures and a framework to carry out a performance-based Federal highway program. Absent future changes in legislation, monitoring program performance through the tracking of specific performance targets and measures is how the FAHP will be managed.
Investments of Surface Transportation Block Grant (STBG) and National Highway Performance Program (NHPP) program funds result in safer, longer-lasting infrastructure. These funds can be used to improve the National Highway System (NHS), which handles approximately 55 percent of the Nation's Vehicle Miles Traveled (VMT) and about 83 percent of truck travel, including most of the heavy truck movement across multiple State lines. Of the more than 145,000 bridges on the NHS, 4,842 were still classified in Poor Condition in 2017.
Operational improvements provide real and proven impacts on congestion and travel time reliability in urban and rural areas, as well as system resiliency to disruptions. Operational strategies can increase capacity in certain environments at lower costs than other forms of new capacity. Improvements in rural highway operations, such as road weather management and incident management, can have significant impacts.
Funding and technical assistance for freight movement is directed to State and local partners that manage much of the roadway infrastructure used by trucks, while other modal freight infrastructure (i.e., rail, ports, and some airports) is privately owned. While most freight moves by commercial truck, greater use of multiple freight modes and operators, including railroads, ports, and trucking companies, is likely to bring more attention to the condition and performance of multimodal and intermodal connectors.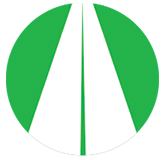 FHWA will continue to raise awareness of proven strategies, such as performance-based practical design, and the use of preservation techniques to cost-effectively extend the service life of transportation assets that could further improve investment decisionmaking.